The Japanese theme park has announced its partnership with The Pokemon Company and we can expect a few rides coming our way!
Exciting news for Pokemon fans! Universal Studios Japan has announced the pocket monsters will be arriving at the attraction park situated in Osaka sometime in 2022!
This will be the first time Pokemon-themed rides and attractions appear in Universal Studios, and thanks to the long-term partnership agreed between Universal Studios and The Pokemon Company, we are in for a treat for the creativity and immersive attractions we can expect to appear early next year.
Pokemon at USJ
Nintendo has already got a feast of attractions at Universal Studios Japan thanks to its recently added Super Nintendo World area that opened earlier this year, and a Donkey Kong expansion that is already in the works. Now, Pokemon is joining the many Nintendo products attraction-park-goers can immersive themselves in.
Universal Studios Japan and The Pokémon Company will enter a long-term partnership to jointly explore ground-breaking entertainment that will immerse guests into the world of Pokémon with innovative technology and creativity beginning in 2022. We are honoured to have a long-term partnership with The Pokémon Company while developing ground-breaking Pokémon entertainment at Universal Studios Japan for both Pokémon fans and our guests. – J.L. Bonnier, President and CEO of Universal Studios Japan.
It is unlikely we will be seeing a new Pokemon area opening up when the Super Nintendo World only just opened after being delayed due to the global pandemic, however, it is possible we will see new rides and attractions opening up in the Super Nintendo World section sometime soon, so definitely keep your Pokeballs at the ready!
/
📣速報!
\
本日、株式会社ポケモンとの提携を発表しました。
現在、複数の開発プロジェクトが進行中✨
第1弾は、2022年中にも登場予定!
新たなエンターテイメント創造に挑戦する当プロジェクトの続報を、お楽しみに!
詳しくは⇒ https://t.co/yzNxhqzlhs #USJ #Pokemon pic.twitter.com/PHTFxhj8lz

— ユニバーサル・スタジオ・ジャパン公式 (@USJ_Official) October 6, 2021
3 Days…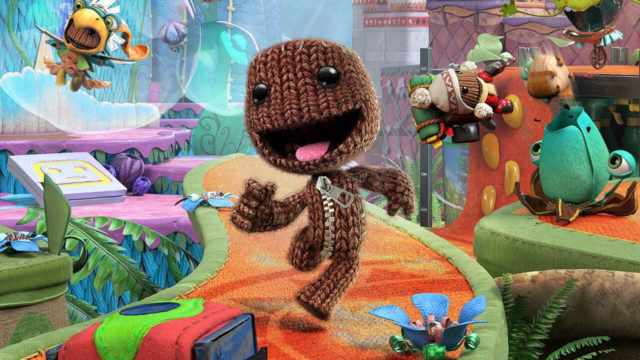 Grab these voucher codes for our website for some discounts! The offer ends on October 18!
Use HARVEST5 for 5% off Monster Harvest!
Use WRC10 for 10% off WRC10 on all platforms!
Sign up for our newsletter from the website.
Instagram: Go2GamesShop
Twitter: Go2Games
Youtube: Go2Games.com
Facebook: Go2Games.com