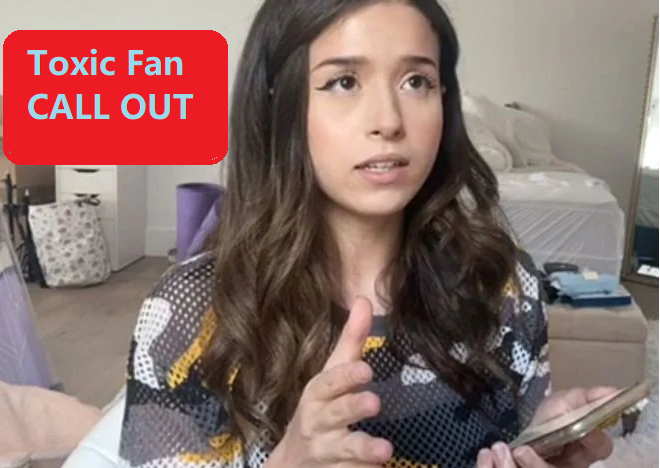 Considering I was having a fun conversation last night with some friends about which YouTubers we'd most want to wife up (which just so happened to lead to Pokimane coming up), I would like to dedicate this blog to my good friend, Melon Brandeux… Not his real name, but roll with it!
Pokimane (real name Imane Anys) is a Moroccan-Canadian YouTuber and Twitch streamer. Pokimane recently announced her new role as co-founder and Chief Creative Officer of the company RTS.
Parasocial relationships and obsessive fan culture has gone from bad to worse thanks in part to the wider accessibility of online spaces. I mean, y'all should watch Misery, it basically predicted the landscape of toxic fandom culture years before Bing existed, let alone Google! For a breakdown on parasocial relationships, I highly recommend the videos on the topic by Philosophy Tube.
Pokimane and Toxic Fans: A fan of Pokimane has been repeatedly making new accounts to continuously ask her invasive personal questions despite being banned multiple times. Well, I say "a fan", this type of practice is unfortunately more common than you'd think, considering how many people are resorting to progressively more extreme acts to gain the attention of popular figures on online platforms. Literally last month, another Twitch streamer Meowko discussed her experience with a stalker.
Pokimane went over screenshots from the main obsessive fan in question during a 'Just Chatting' stream while using the time to discuss obsessive fan culture and the issues of others trying to impose their expectations onto her, though she doesn't owe them anything.
"You've made so many accounts just to ask me the most weird and random questions about my friends, it's weird, and it's obnoxious. Like, I love all of my friends dearly, but please stop trying to psychoanalyze or mico-manage my friendships or relationships with others. Or asking so many weird, repetitive, obsessive questions. I live my private life off-stream, okay".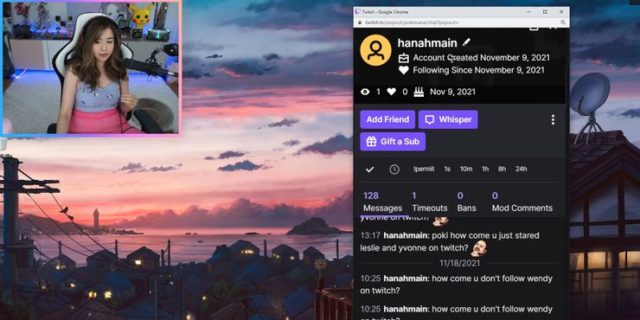 Pokimane's Twitch streams total to nearly two billion hours of watch time at time of writing. Unfortunately, moderating and putting a stop to the more hardcore obsessives is very difficult and put solely on the backs of content creators themselves, which is a crying shame. I mean, I'm not any kind of celebrity by any stretch of the word, but I get constantly added up by the same random bots on Instagram and Snapchat, but no matter how many times I report it, BOOM, pops right up a couple days later! At the end of the day, most online platforms don't take moderation seriously, though I will admit, part of why companies don't pay much attention to that side of things is because hiring a bloke to manually read through every harassing message and cacophony of dick pics would be seizure-inducing in the best case scenario and cause spontaneous combustion in the worst! For more on that, this short video on 'If Dating Apps Were Honest' should break it down well.
Product Poems:
My bright cute pet. Golden Love. Electrifying. Pikachu Lamp.
Pokemon Snap, without chat. I showed you my Blastoise, please respond.
"I choose you", Poke-playlist. "Pika, Pika"! Pokeball speaker!
Sign up for our newsletter from the website.
Instagram: Go2GamesShop
Twitter: Go2Games
Youtube: Go2Games.com
Facebook: Go2Games.com
Store: Go2Games.com