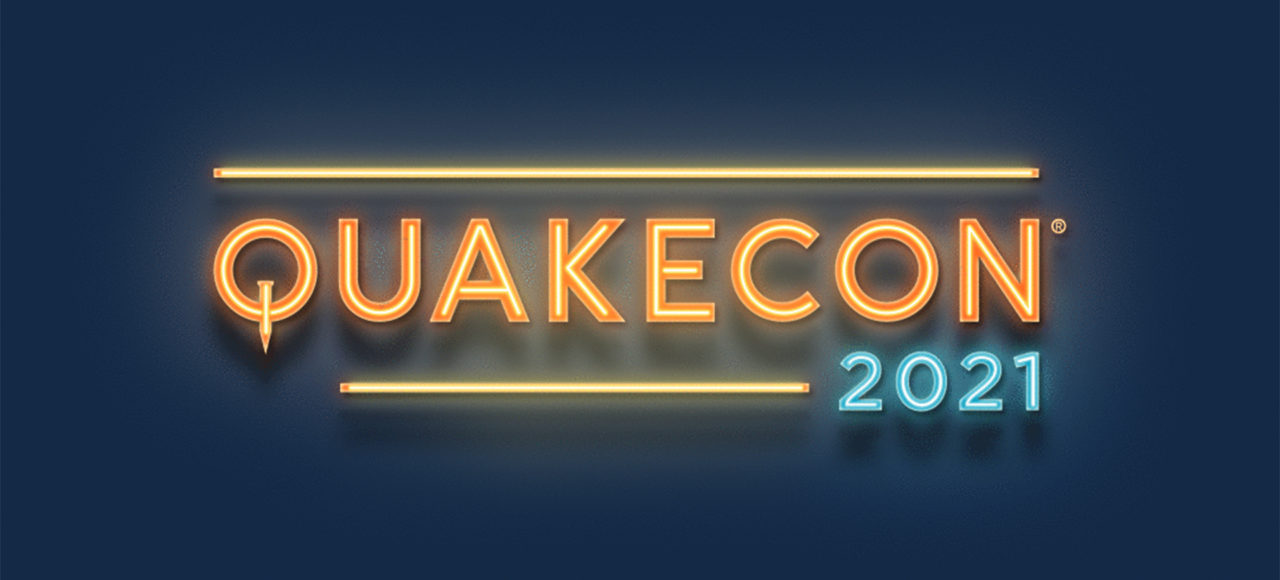 QuakeCon is heading online again this year but Bethesda has promised a lot of developer panels, in-game rewards, and more.
QuakeCon started 25 years ago as a local gathering of id Software fans and has now transpired to one of the biggest gaming events in North America.
On Thursday, publisher Bethesda released its schedule for the three-day event that starts on August 19 and runs to August 21. It is an online event due to the worldwide pandemic and will be streaming on Bethesda's Twitch account.
QuakeCon 2021 Schedule
The first event starts at 2PM ET (7PM BST) on the first day with id Software and MachineGames celebrating the 25th anniversary of the original Quake game. It is then followed by an in-depth look into upcoming releases and updates such as Deathloop and Fallout 76, which is then followed by an inside look into Elder Scrolls Online and Skyrim retrospectively, followed by an update for Doom Eternal. The day ends with a Fallout 76 endgame guide stream and event-goers have a chance to play the game with UFC's Rob Whittaker.
The second day starts with a UK stream team build-a-thon for Fallout 76 and is followed by more panels dedicated to Quake and Deathloop. There is then a surprising, yet fun event with WeRateDogs, the popular Twitter account that rates dogs and has over 9 million followers. Other events in the day include more panels on Elder Scrolls Online, a 10th-anniversary interactive panel for Skyrim, and an exclusive music performance by Trivium.
The final day begins with a Doom Eternal "Prayer vs Slayer" and another UK stream team event but this time focusing on Elder Scrolls. There will also be a Doom Eternal Community Bonanza, followed by Fallout 76 CAMP Love it or Nuke it. The last two events of the QuakeCon will be the Quake World Championship Grand Finals and Live Art Creation of Elder Scrolls Online.
In addition to the panels and events, eventgoers can enter to win prizes by watching the streams. Doom Eternal players will have access to free unique skins, badges, and more by logging in between August 19 and September 2. Quake Champions players can also do this until August 21. Meanwhile, Elder Scrolls Online players get bonus in-game rewards for watching at least 15 minutes of the stream after linking their Twitch and ESO accounts.
Bethesda is also celebrating QuakeCon 2021 with sales of 60-85% off on select titles.
Go2Games are up for awards! If you enjoy our content, please find some time to vote for us here and here!
Sign up for our newsletter from the website.
Instagram: Go2GamesShop
Twitter: Go2Games
Youtube: Go2Games.com
Facebook: Go2Games.com