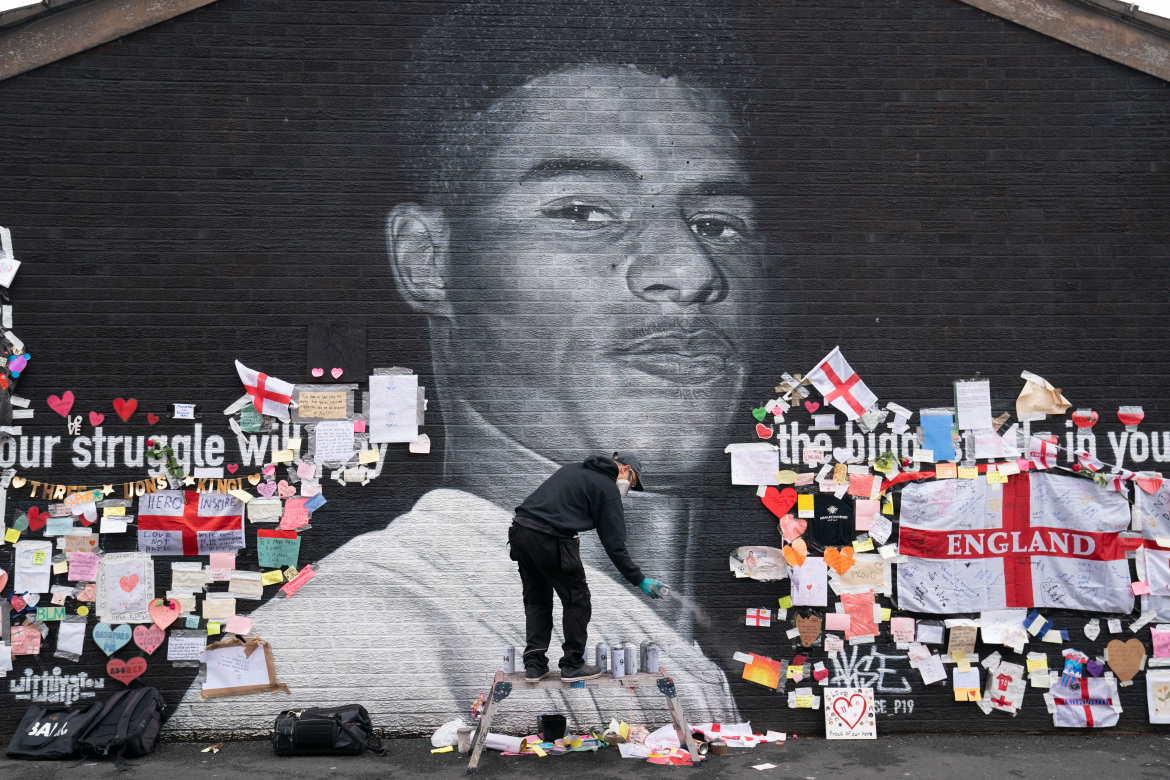 It has been a week and a half now since the dream died and England were beaten by Italy in the European Cup final at Wembley. Our best chance of winning some silverware in 55 long and often painful years. To be honest, I think I'm just about over it – but to be honest, this writer is still not over Euro 96 – or World Cup 90 (yup I am ancient). However, it was what started happening immediately after 19-year-old Bukayo Saka missed the deciding penalty that dominated the headlines, social media and perhaps the private thoughts of every non-white English football fan for days. As I left my friend's house that night, my dejection soon turned to thoughts of self-preservation. I swapped my shorts for a pair of trousers I had used on the cricket pitch earlier that day, zipped up my tracksuit top so the collar went right up my neck to my chin, donned a big black mask and a cap – and even wore some batting inner gloves. This way, you couldn't see too much of me on that 25 min journey back from Brockley to Croydon – a Croydon that was demonstrably still reeling from the defeat as the drunken revelry had turned to detruitus and despair on the streets down from Boxpark, a sense of anger and fury palpable in the air. On the way home, social media quickly started revealing a face that had been hiding just beneath the surface of the water all tournament – the true face perhaps of England, the face of racism, volleyed at the three, young black and proud Englishmen who had missed the penalties in the game earlier. From monkey emojis to vile rants posted online, a trickle became a deluge and now we are talking about ID checks on social media accounts, lifetime bans, sackings – but perhaps avoiding discussing the root causes focusing instead on serving up heads on plates and moving things on until the circus comes back to town again for the next big flare up.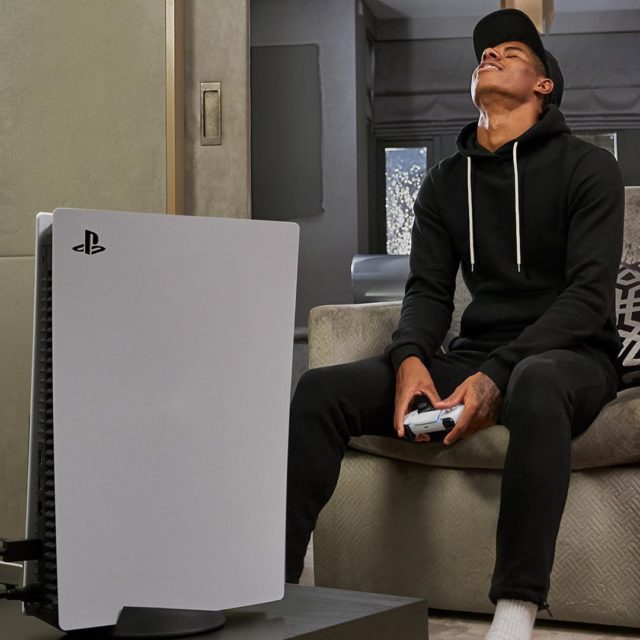 Gamers of colour (GOCs), for want of a better expression know all too well what our young kings have had to endure since Euro 2020 ended. The very same racist abuse finds its way all too often into the living rooms and bedrooms of eager gamers across the land, by people who have the privilege of hiding behind an avatar, a screen and a general cloak of invisibility. It comes in the form of text chat but more viciously, through voice chat and through video camera – to the point where many GOCs are just too traumatised to game or stream online due to the abuse they know they will get. In a 2019 study carried out by the Anti-Defamation League in the US, 53% of the gamers surveyed reported being targeted based on their race, religion, ability, gender, gender identity, sexual orientation, or ethnicity.
This kind of abuse is followed up by racism rearing its head in other ways in the gaming world. Take for instance the Ugandan Knuckles meme – a Sonic meme which is now used to troll people, make fun of African accents and make racist jokes, especially around the topic of Ebola. Although it hasn't quite followed in the footsteps of Pepe the Frog, a cartoon frog which has long since been weaponised by the Alt-Right and is now a symbol of identity and solidarity amongst fascists, it would not require a giant leap for Knuckles to follow in the same way, as racist users feel that they are having their ability to practise free expression prohibited, thus dragging Knuckles further into the culture wars.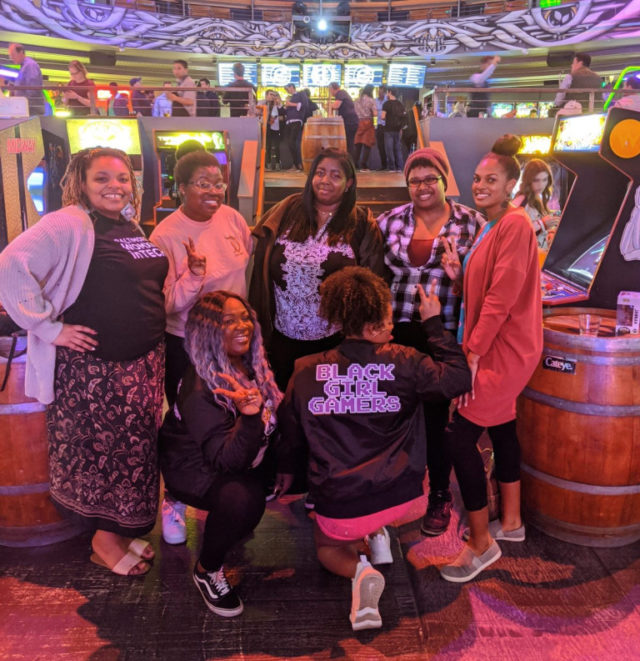 When you also consider the poor efforts by the authorities to do what is admittedly a difficult thing to police, GOCs are left with very little space in which to feel safe enough to game freely and without fear. Groups like Black Girl Gamers have been set up in the wake of this, in order to give in this case young, black female gamers (probably the worst affected demographic) a safe space in which to do what they love doing. Since its inception, BGG has grown at pace, to 5,700 across the world – and has recently staged the UK's first all-female gamers' event. Groups like these are key in the fight against racism and other forms of discrimination in the gaming world. Why? Because ultimately, the buck stops with the gaming companies and game developers.
A study in 2013 claimed that Xbox Live had become a hub for "the overt racism that used to permeate our society". Now, any person from a black or ethnic minority background will tell you that this is not a case of "used to permeate" but rather a case of "has always permeated" – it is just that with the rise of the internet and online gaming platforms, that racism can be practised often without fear of recrimination and without abandon. However, this same study did go on to identify the issue that lies at the heart of the fight against racism – the issue of structural racism. Whether it be in football management, our national institutions, the boardrooms or in this case the gaming industry, white male hegemony is the barrier separating us from progress. Black gamers, female gamers, older gamers, LGBTQI+ gamers are seen as "deviant", as contrary to what "should be" in gaming, as the white, male-dominated industry and largely speaking, the games they make act as a perpetuation of this same white male hegemony.
Of course, this is not entirely true as today many games have characters of colour, LGBTQI+ characters, all of which are positive in their representations. However, it goes without saying that representation of non-white people in the gaming industry whilst slowly improving, is still an issue. In 2015, a Creative Skillset survey reported that around 4% of workers in the UK gaming industry were of a BAME background, well under the 10% across all sectors. With very little research done on race and representation in gaming, this does paint an underwhelming picture of the reality felt by BAME communities in gaming and also does very little to counter further truths in society at large.
This is then mirrored in the portrayal and misrepresentation of black people and other minority groups by stereotyping and by assumptions based upon racial identity or gender (or both) which then informs the creation of characters and storylines in the games themselves. Too often have we seen black characters in games portrayed as angry, dangerous and menacing which feeds back into false stereotyping based on the colour of one's skin – and this has unfortunately been the case for many different communities of colour for as long as video gaming has been a thing:
So, where do we go from here? It is not enough for companies to just shoehorn in a black or ethnic minority worker round the table. This is simply diversity – not representation – and even if this happens, how can a BAME worker in the gaming industry fully commit to the task when there is a lack of visible representation around them? There are many great initiatives like blind recruitment, unconscious bias and antiracism training – but in this writer's opinion, this has to be baked into the process well before companies start diversifying their boardrooms and workforces.  This is key to reaching and involving fully the diverse global audience found in the world of gaming and its marketplaces. Perhaps these firms are too spooked to "do the work" for fear of alienating who they mistakenly believe is their dominant, target audience.
In the US, black gamers are the dominant rising demographic, which should represent a shift in thinking from developers and marketeers within the industry. Here in the UK, BAME gamers are a large part of the demographic in the gaming universe. Will the industry follow suit and deep dive into what is surely, in financial terms at least, an ever-growing source of potential capital? Time will tell. And much like we are seeing in the world of football, saying that companies will not tolerate racism, sexism or homophobia is not enough unless those words are turned into concrete deeds. The Black, the Asian, the Latin, the LGBTQI+ experience is an important well from which to draw knowledge from and until the industry represents fully these strands, we may well be having these same conversations in the coming decades.
At Go2Games, we are proud to employ a workforce that is diverse through lines of race, gender, sexuality and ability – although we know that there is always more work to be done and this is what we strive to achieve. We see education, training and skills as a key pillar in ensuring that opportunity leads to experience which in turn, leads to representation for the many young people who spend time with us, often in their formative years in the world of work. It is through education, training and skills that we wish to develop our own mission, which is one of opportunity for all in the diverse, local community that we are all proud to be a part of. Working together with other community organisations who share our values and stand up for the different parts of our community is also an important part of our social DNA
Finally, circling back to the football, while a veil was lifted to expose something darker about English society, maybe England won something far greater than a big chunk of metal. In the wake of the sickening abuse, communities up and down the land came together in support of those three footballers. Communities with people of different colours, creeds and class – just like the team that brought everyone together, a team picked from every corner of this island. A team which played for us and perhaps spoke for us, on and off the pitch. For the gaming community and the gaming industry, this should represent a teaching moment. Because this is what representation really looks like.
Football may not have come home, but this side made England a home… 👏 🏴󠁧󠁢󠁥󠁮󠁧󠁿

England Didn't Really Lose

Written by @SebSB Illustrated by @Alice_Devine_

🎥 Watch: https://t.co/feA311HWMe pic.twitter.com/5Qq3TnzRm6

— Tifo Football (@TifoFootball_) July 12, 2021