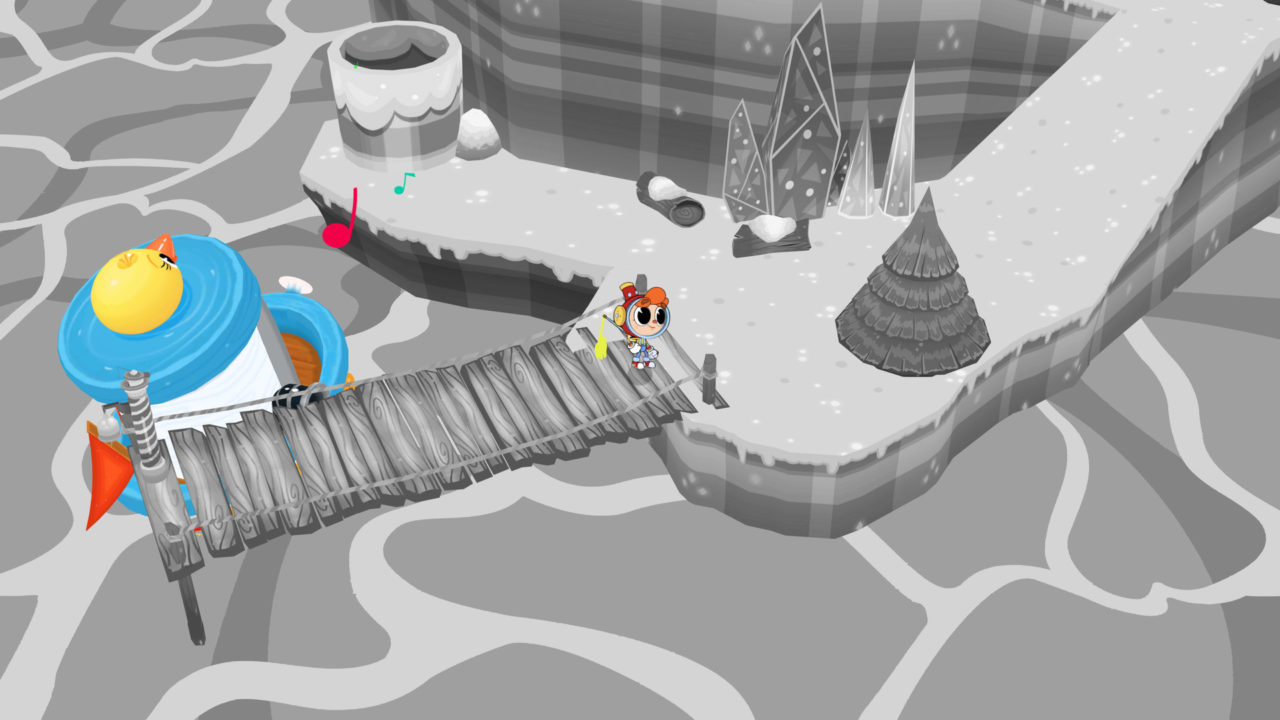 Rainbow Billy The Curse of Leviathan, A Paper Mario – inspired Adventure
It has been announced by ManaVoid Entertainment, the developers themselves that Rainbow Billy: The Curse of Leviathan will indeed be released on the 5th October 2021, that's 4 days time…It's come a long way since being announced at the Wholesome Games Direct, during E3. Many have been waiting for its release, the best way to describe this Indie game is a cross between Paper Mario and Chicory. As the Paper Mario franchise hasn't impressed fans recently with the games Nintendo has put out, they've been looking for alternatives, one 2.5D game that gained a reasonable amount of recognition, is Bug Fables, which had everything the Paper Mario fans were looking for, except for Paper Mario. If you don't know what a 2.5D game is, click here to find out.
However, times are changing and these other 2.5D games have their own unique style to it, while the appearance is similar to Paper Mario, the storyline, dialogue, mechanics and exploration, are all different. They don't aim to make a Paper Mario replica for Paper Mario fans, but they aim to take inspiration and surprise Paper Mario fans with their new, innovative creation of a 2.5D game. It's not always going to include turn-based battle, the soundtrack you're looking for or an exact storyline mimicking the original. Rainbow Billy The Curse of Leviathan and many other 2.5D games, will have their own vibe and I think we should ALL give these games a chance! ("I think WE ALL give these games a chance Jewel" Thank you Victoria Justice for these words of wisdom…)
What is Rainbow Billy The Curse of Leviathan?
Well, Rainbow Billy: The Curse of Leviathan is an adventure RPG developed ManaVoid Entertainment and is a 2.5D game. Rainbow Billy is an Adventure RPG ManaVoid has described this as a game where you "Save whimsical creatures with the power of kindness in order to recolour a black-and-white world in Rainbow Billy: The Curse of the Leviathan, a wholesome 2.5D Adventure-RPG!". Leviathan, the evil sea monster has taken colour away from the world and it's up to you to bring it back. With multiple islands to visit, inhabitants to help and bosses to defeat. Not to mention puzzles, exploration and shops where you can get the equipment you'll need on your dangerous journey (Have you heard the adorable shop theme? Click here to have a look). Rainbow billy is a whimsical, quirky, action-adventure game that everyone should have on their Wishlist.
What Platforms will Rainbow Billy Be Released on?
ManaVoid has said this game will release on PS4, Xbox One, Nintendo Switch & PC.
#Accessibility Thread Day 1 out of 5!#RainbowBilly 🌈is coming out SOON! It was important for the team to make the game as accessible as we could. Let's celebrate this week with a daily thread about accessibility features! #Gamedev #indiegame #gaming pic.twitter.com/1pWDnB437r

— Alexis (@Alexis_Lessard) September 30, 2021
BUT WAIT! DISCOUNTS ON GAMES!
CODES END ON THE 4TH OCTOBER 2021
Use code BORNE10 – For 10% off Bloodborne- Game of the Year (PS4)
Use code DAYSGONE10 – For 10% off Days Gone (PS4)
Use code ALLSTAR5 – For 5% off Super Mario 3D All-Stars (Nintendo Switch)
Use code POWER10 – For 10% off Ben 10: Power Trip (Xbox One/Xbox Series X)
Use them here on the go2games website & Checkout our TRUSTPILOT REVIEWS