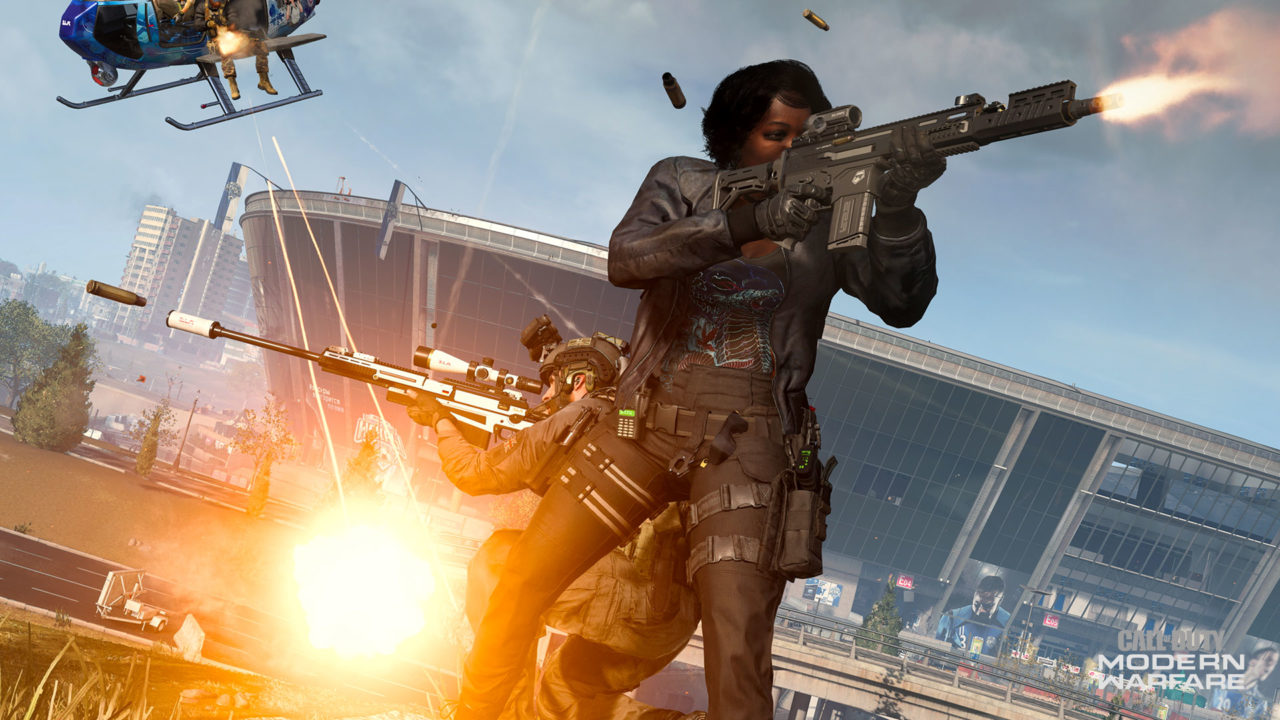 As Verdansk is soon to be destroyed and replaced with new Pacific map Caldera on Call of Duty: Warzone. Rumour has it that players will be seeing a MW2 inspired map coming next year.
Call of Duty: Vanguard is set for release November 5th with fans excited for the WWII games' release, but the excitement has now shifted towards Warzone with this news. According to VGC, speaking on plans Call of Duty have for 2022. The article states, "That includes plans to introduce a fresh Warzone map based on classic Modern Warfare 2 multiplayer arenas".
"According to people with knowledge of the developer's plans, Modern Warfare 2 will release alongside a brand new map for Warzone: the third such all-new arena to be launched for the battle royale spin-off."
With the article then stating the MW2 maps that are likely to be included and remade into the 2022 Warzone battle royale map rumoured to come out. Favela, Afghan, Quarry, Terminal and Trailer Park all being mentioned.
With Vanguard's Caldera being the map to replace Verdansk in December after release. We have a strong feeling the MW2 map will be replacing Caldera next year around the same time of the Modern Warfare 2 release.
Call of Duty and Activision are moving steps ahead with everything with Modern Warfare 2 already being far ahead in the works just as Call of Duty: Vanguard is releasing. With nothing officially being confirmed but most of it being true according to VGC.
Caldera will accordingly be replacing Verdansk making it the first map change in Call of Duty: Warzone history with fans very much excited; exact date being December 2nd.
With the official news yet to be released about the MW2 map coming to Warzone, fans will be waiting on the official reports. Call of Duty have a history of leaking upcoming information to tease fans. Modern Warfare 2 being one of the biggest classic games about with the Multiplayer and Campaign Mode being the highlights, fans will be looking forward to seeing how Call of Duty plan on implementing those things into Call of Duty: Warzone next year. We will be covering any of the leaks, rumours and official news that are to come out about the new Modern Warfare 2 game, map on Warzone and many more. Stay tuned!
Call of Duty: Warzone is available on PS4, Xbox One and PC.
Sign up for our newsletter from the website.
Instagram: Go2GamesShop
Twitter: Go2Games
Youtube: Go2Games.com
Facebook: Go2Games.com
Store: Go2Games.com