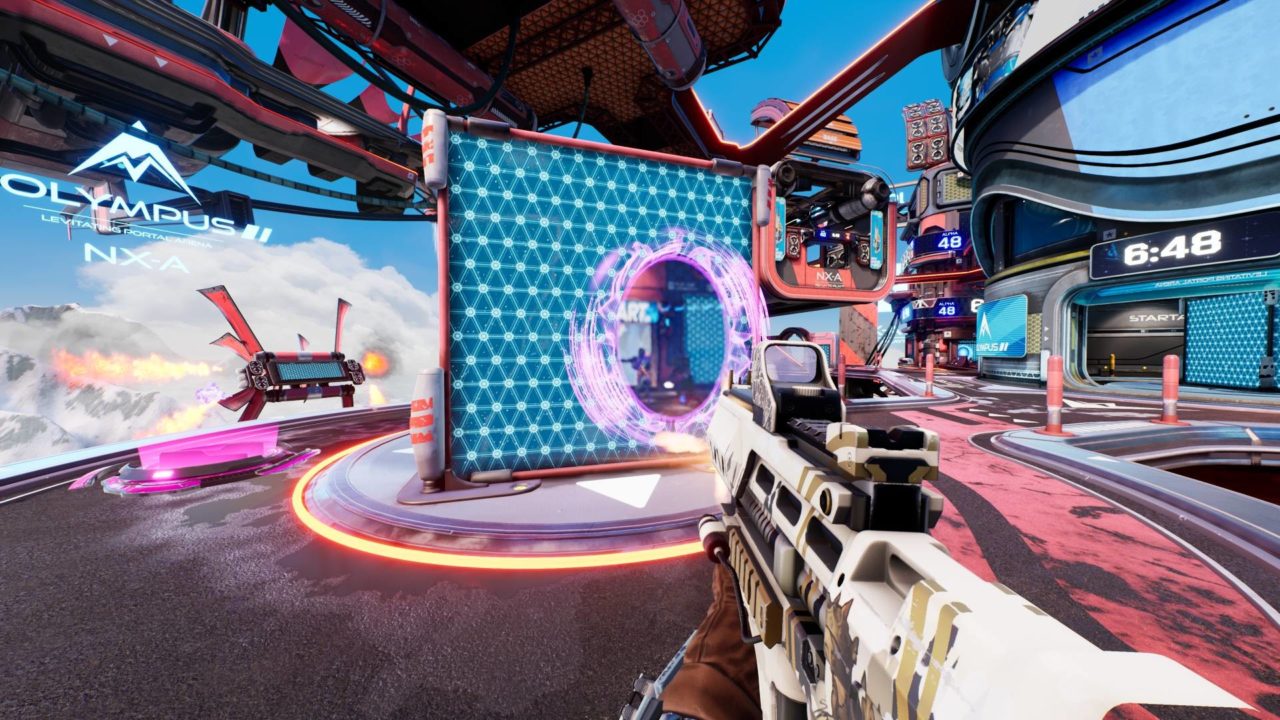 Full Cross-Play functionality is also a possibility.
Splitgate is a first-person shooter, which is possibly best described as a Halo and Portal love child. The fast-paced shooter's gunplay is reminiscent of Halo titles, with portals added into the already intense action.
The beta launched back in May of 2019, and they have since released a cross-play beta for all platforms this year (PC, PlayStation and Xbox). The recent cross-play beta reportedly increased the game's player base to over 65,000 concurrent players and over half a million downloads, which in turn caused significant problems for the developers.
The servers as currently constructed could not handle the sudden influx of players. Hence, the developers were forced to delay the launch of the full game to perform significant maintenance. The full game was initially slated to launch on July 27th; the new launch date is shrouded in mystery. They received a $10m investment that will aid in this task and help the game truly flourish in the future, but the state of their current servers is extremely problematic. The vast majority of players simply cannot gain access to the game due to queue times. However, their current woes have not affected their future outlook on further cross-play functionality.
CEO and co-Founder Ian Proulx has informed us that Splitgate may make its way to other platforms sometime in the future, including mobile, Nintendo Switch, and Mac. Also, adding that cross-play on all platforms is a possibility.
During a developer Q&A earlier this week, the team was asked whether the popular free-to-play portal shooter would make the jump to other platforms. 1047 Games said platform accessibility is part of the "vision" for the game.
"We haven't started on it, but it's absolutely part of the vision," Proulx said. "Part of the vision is we want to be available on everything. We want to be available on mobile, Switch–I mean, everything."
When later questioned if a Mac release was on the cards for Splitgate, Proulx replied that it was a possibility as Apple's macOS software is based on FreeBSD, an open-source derivative of Unix (which is kind of like Linux). Currently, Splitgate is available on PC via Windows, Steam, and Linux.
"It's not on the top of our priorities, but it's important to us that people play with their friends–and that means cross-play on everything," Proulx said.
He also noted that cross-play on mobile is a "maybe" but unlikely due to the work it would entail. Still, he said it would be "super cool" to add the feature.
Stay tuned to Get2Gaming for future updates.
To keep updated with the shop activities and weekly competitions, follow Go2Games on social media: