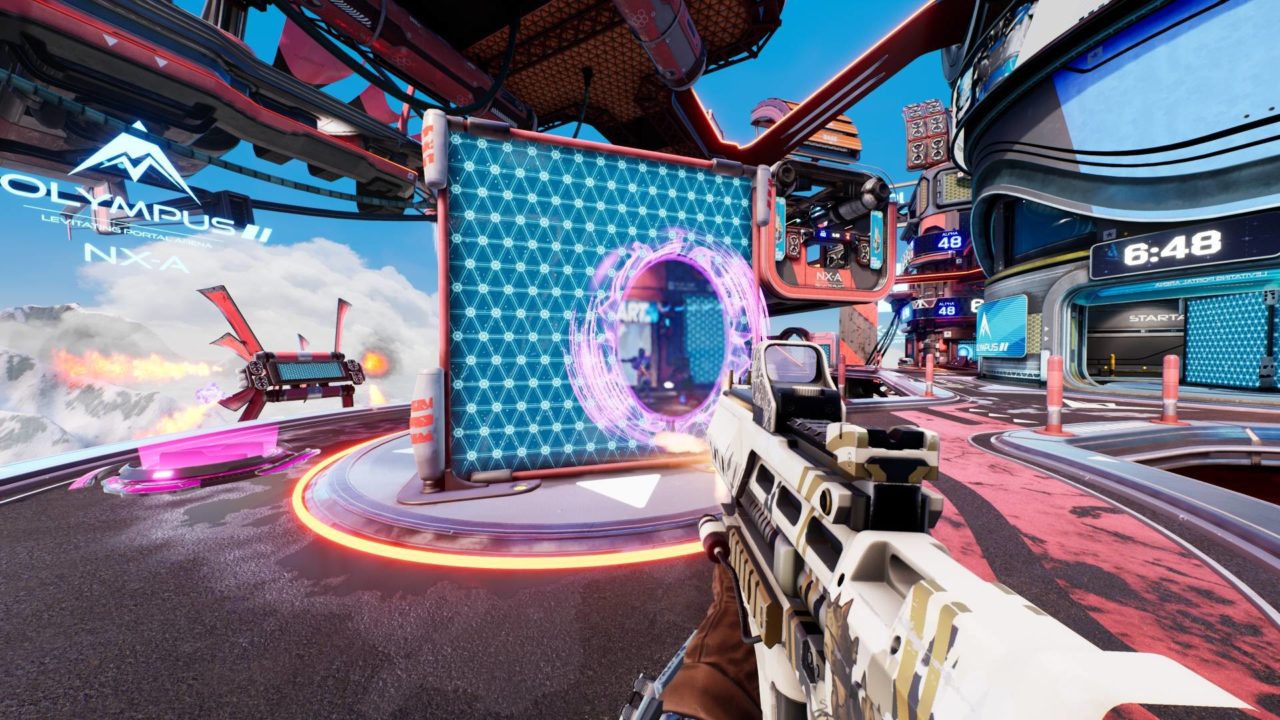 The time is nigh…
Although Splitgate first went into Beta back in May of 2019, it has suddenly found a huge player base increase following the popularity of the crossplay open beta in July 2021. But, after a year in beta, the time has come for Splitgate to receive a full release.
Splitgate will launch on PlayStation 4, PlayStation 5, Xbox One, Xbox Series X|S and PC. The full release date is set for Tuesday, July 27th, 2021.
What is Splitgate?
Splitgate is a first-person shooter, which is possibly best described as a Halo and Portal love child. The fast-paced shooter's gunplay is reminiscent of Halo titles, and portals are also added into the already intense action.
The beta launched back in May of 2019, and they have since released a crossplay beta for all platforms this year. The recent crossplay beta reportedly increased the game's player base to over 65,000 concurrent players and over half a million downloads.
Release Time:
Although an exact release time for the full version of Splitgate is unknown, a big announcement is set for around 3PM BST on July 27th.
This big announcement from the developers could coincide with the release of the title. However, the full release of Splitgate may also be 5PM BST, as the developers took the servers down for the Beta at 5PM, meaning they may return at the same time on Tuesday, July 27th.
Battle Pass:
Players have been able to level up their Splitgate Battle Pass during the duration of the open beta, but what happens to your Battle Pass when the full game releases?
Well, the developers have announced all questions will be answered during their big announcement at around 3PM BST  on July 27th.
The Battle Pass will cost 900 Splitcoins and has both a free and premium tier that rewards players with items like armour, weapon skins, banners, portals, and even Splitcoins just for progressing.
You can see early (console) gameplay footage below, courtesy of IGN:
Stay tuned to Get2Gaming, and we will inform you as soon as more details come available.
To keep updated with the shop activities and weekly competitions, follow Go2Games on social media: