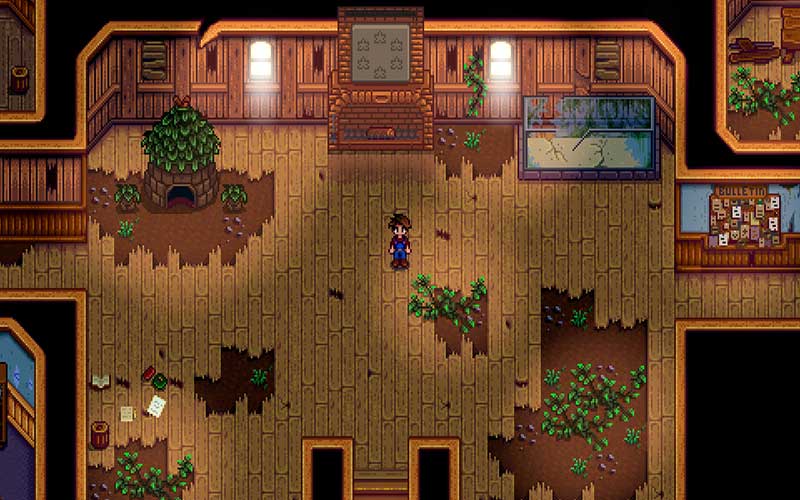 A new patch providing necessary framework for mods is on the way.
The hit indie game Stardew Valley is one that thrives with community mods. There are mods that add entire new areas to the game, mods that change the art style, mods that diversify the cast of romanceable characters, and more. The game's simple style and mechanics really lend themselves to this kind of community customisation.
Coming soon, version 1.5.6 will add more modding support, thanks to modders PathosChild and SMAPI. The patch notes didn't include too much detail on what 1.5.6 will have coming, but "some long requested 'holy grail' changes" are on tap. PathosChild has been given access to the Stardew Valley source code to provide the upcoming changes.
PathosChild has led previous updates, including the game's transition from XNA to MonoGame.
The 1.5.5 update, which went live on Tuesday, brings some quality of life improvements. This includes a buy-back option in case you accidentally sell something unintentionally (so long as you buy it back in the same shopping session).
And FINALLY, you can scootch your pets out of the way if they're getting in the way of your building endeavours. Just click on them to nudge them out of the way – much better than standing around waiting for them to move their butts.
The full patch notes detail a bunch of other fixes made to the game in 1.5.5. There is no news so far on when 1.5.6 will launch. It doesn't sound like it should be too long, but version 1.5.5 did follow 1.5.4 by almost 10 months.
Fans of Stardew Valley should check out this indie gem, an LGBT love story in all its pixel glory.
Sign up for our newsletter from the website.
Instagram: Go2GamesShop
Twitter: Go2Games
Youtube: Go2Games.com
Facebook: Go2Games.com
Store: Go2Games.com