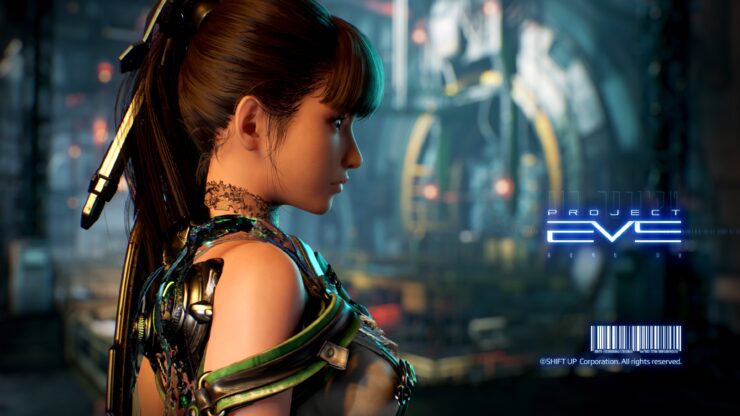 Developers' Shift Up Looking to HIRE people to work on The Action-Adventure Game 'Project Eve'
Yes, you read correctly. The 'Project Eve' you saw in the 2021 PlayStation Showcase, from developers Shift Up, are hiring people to work on the game and are newcomer friendly, which means you can have a little experience and apply. If you don't know what Project Eve is well, here's a quick rundown.
"As described by Shift Up and on PlayStation's Blog page, Project Eve isn't set too far from now. It's set in a time where mankind has been kicked off of their own home, earth, after losing battle to the NA:tives. In order to claim earth once again, Eve is the one player, the survivor of the paratrooper squad who has to battle their way through the insane creatures on their perished earth." You can read more about it here. If you believe you have the skills to work on a project as big as this and have a portfolio to show, why not apply?
Where to apply will be at the bottom of the page.
List of Project Eve Positions
Programmer Roles for 'Project Eve'
Starting off with the Programmer positions we have:
If you are new in the industry, fear not. They welcome 'newcomers' with a minimum of 3 years up to 10 years in game development. They also expect you to have experience in game development, whether that is based on your own project or with a company. If you have a portfolio from your studies, then throw everything you can in there!
Content Programmer, this is also another role that welcomes newcomers as well as those who are experienced in the field. This job does not require a minimum amount of years but does demand that you have proficiency in C++ Programming, experience with Unreal Engine and good communication skills.
Designer Roles for 'Project Eve'
Next up are the Designer Positions:
Another role that welcome newcomers to the industry, they mention in their qualifications/ requirements that they want  "Those who have completed the game-planning training course" and that they are simply looking for someone who is experienced in system design.
They welcome newcomers with less than 10 years of experience, though they aren't very specific with the minimum they do have preferences, which includes having a strong understanding of the system and contents of action RPG, those who have experience in PC/console action RPG development and also those who can produce the envisioned skills and AI with data. Take a swing at it of you think you can meet their expectations.
Artist Roles for 'Project Eve'
There is a wider variety of Artist roles, especially for those of you who are newer to the industry. Think you have what it takes?
This specific role does require you to have a career/and or experience. You must have over 5 years of relevant experience in this sector, have knowledge of shaders and production skills and also have the skill to create scripts Python and Max scripts as an example.