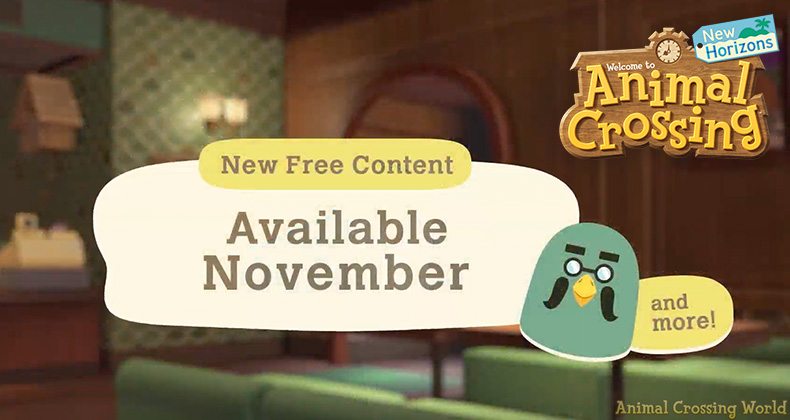 Will Nintendo's Animal Crossing New Horizons Direct Save The Fandom?
I may be exaggerating a little…the fandom will always be there, of course. However, Animal Crossing New Horizons was the best selling Nintendo Game of 2020 with over 31 million copies sold globally, that's almost 10 million more copies than Super Smash Bros. Ultimate has sold since 2018. Despite this, many players including fans from the Gamecube era has admitted their engagement with Animal Crossing New Horizons has become once a week, some has stretched to 3 weeks and for others a couple months. Why is that?
The Impression Nintendo Left
As Animal Crossing New Horizons was launched, as Nintendo had mentioned before, they have 3 years worth of game updates. That left the impression on fans and new players that there would be a lot of content being released and frequently, or at least something that can keep players busy towards the next update. Upon playing for a while, they realised that wasn't the case and that Animal Crossing New Horizons was lacking a lot of content…such as The Roost, Mini-games from Tortimer's Island, The fortune teller Katrina and much more.
Most of the complaints have come around because of the comparison they are making with Animal Crossing New Leaf and have mostly been about previous shops or the mini-games that were available. However, some players like myself have experienced gameplay in Animal Crossing Wild World and City Folk, that didn't have all the features New Leaf had and so not having access to these things in New Horizons isn't a big deal.
That doesn't mean our expectations weren't there. We all missed Brewster The Barista, Serena the Fountain Goddess, Copper and Booker the Gate Guards, Pelly, Phyllis and Pete, The Post office Pelicans, Mr. Resetti that is only a mere voice and many, MANY more NPC's that aren't included, that helped bring Animal Crossing to life.
Mini-games, missed NPC's, monthly furniture additions and recipes would be appreciated.
What Should You Expect at The Animal Crossing New Horizons Direct?
Well, the last big news around New Horizons had been based on the Sanrio Amiibo cards and the Super Mario content. There had been a lot of excitement around that and the Animal Crossing New Horizons discord was buzzing. Once the content had been released the Nookazon discord (A platform where players can trade in-game items) was extremely active, but it had only been active for a short while and only a couple messages in the course of 5 minutes, whereas before…there had been hundreds.
It's hard to say what we'll expect in the Animal Crossing New Horizons, we know there will be Brewster and a new Amiibo Series, Nintendo will most likely expand on that, but what else? Perhaps they will have some plans for Christmas and New Year's, they may add a bunch of extra features, recipes and hopefully some new characters. Nintendo has been extremely quiet recently, so we will just have to wait patiently to hear from them.
Predictions about Brewster and The Roost!
BUT WAIT! DISCOUNTS ON GAMES!
CODES END ON THE 4TH OCTOBER 2021
Use code BORNE10 – For 10% off Bloodborne- Game of the Year (PS4)
Use code DAYSGONE10 – For 10% off Days Gone (PS4)
Use code ALLSTAR5 – For 5% off Super Mario 3D All-Stars (Nintendo Switch)
Use code POWER10 – For 10% off Ben 10: Power Trip (Xbox One/Xbox Series X)
Use them here on the go2games website & Checkout our TRUSTPILOT REVIEWS
If you enjoyed this, keep up with all the latest gaming news, competitions, future discounts and amazing content.
Twitter: @Go2Games
Instagram: @go2gamesshop
Youtube: Go2games.com
Facebook: Go2games.com
You can subscribe to the Go2Games newsletters via the website.