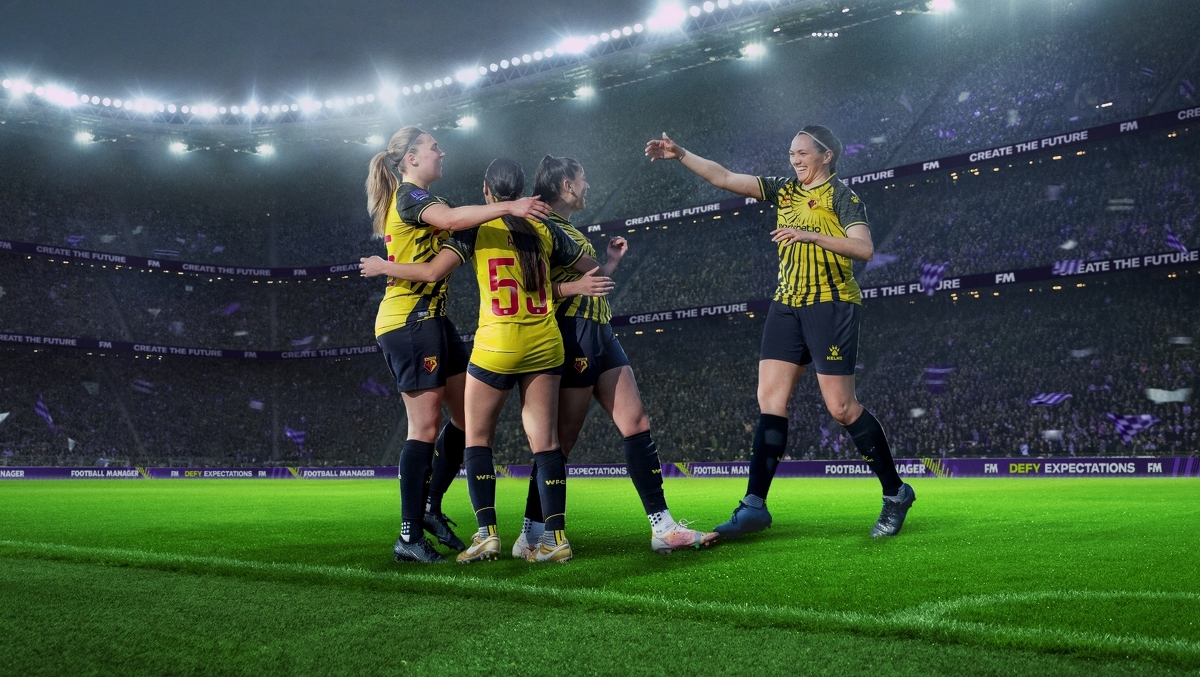 A mighty, yet completely-needed multi-year project that will change Football Manager forever
SEGA and Sports Interactive have announced they have begun the process of integrating Women's football into the popular video game, Football Manager.
Both companies have stressed this does not mean they are making a standalone women's football video game or a standalone women's Football Manager, rather have women's football fully integrated into the game, with players being able to manage both men and women's teams.
The Importance of Women's Football in Football Manager
The announcement for the decision was uploaded in a blog on Football Manager's official website by the studio director, Mike Johnson, in which he lists the importance of what they are trying to do:
There's no hiding that there's currently a glass ceiling for women's football and we want to do what we can to help smash through it. We believe in equality for all and we want to be part of the solution. We want to be a part of the process that puts women's football on an equal footing with the men's game.

We know that we're not alone in this – the historic TV deal that Sky and the BBC recently agreed with WSL in England is proof of that – but we intend to do everything we can to get women's football to where it deserves to be. We know that our voice is very powerful and we want to use it for good.

Longer term, as the women's game grows in popularity, the financial rewards may come, but at the moment we're embarking on this journey because we know it's the right thing to do. – Mike Johnson.
The piece of news also follows after it was announced women's football legend Alex Scott will be the first female commentator on FIFA 22.
There is no set date for when women's football will be added to the series, yet it will be "as soon as realistically as possible". Sports Interactive has also promised the women's football content is being handled with the same level of care as the men's. This means a sheer level of work will be required to bring women's football into Football Manager, some of which has already been started as stated in the blog.
The company has started to completely recreate all existing men's motion capture with the help of twin professional footballers Rosie and Mollie Kmita, who provided the perfect solution thanks to already being in the same COVID bubble. Improving in-game female 3D models, incorporating women's football's unique league rules and transfer and wage structures, and rewriting roughly 3,000,000 words of in-game text across 19 languages are just the other changes SEGA and Sports Interactive have set out to make.
This is by no means an easy task, yet it is something that couldn't come soon enough for all women's football fans and football gamers alike.
Grab these voucher codes for our website for some discounts! Offers must end on August 2!
Use ODYSSEY10 – For 10% off Super Mario Odyssey (Switch)
Use POINT10 – For 10% off Two Points Hospital (Xbox One +  PS4 )
Use EVOLVED10 – For 10% Off Ark Survival Evolved (PS4)
Use DCGIRLS10 – For 10% off DC Super Hero Girls (Switch)
Use VULCAN10 – For 10% off Roccat Vulcan 121 – Mechanical RGB Gaming Keyboard
Use VULCANRGB10 – For 10% off ROCCAT Vulcan 120 – Mechanical RGB Gaming Keyboard
Use KHAN10 – For 10% off ROCCAT KHAN Aimo 7.1 High-Resolution RGB Gaming Headset – White