Xbox have announced a new controller for the Xbox Series X|S. Named 'Deep Pink', it is the latest coloured controller – following on from their Shock Blue, Pulse Red and Electric Volt (green) controllers. Carbon Black and Robot White are also available. It is available in the US now for $64.99 on the Microsoft Store. It is not yet for sale in the UK, but is expected soon – with purebox.com expecting it to fall between £54.99 and £59.99.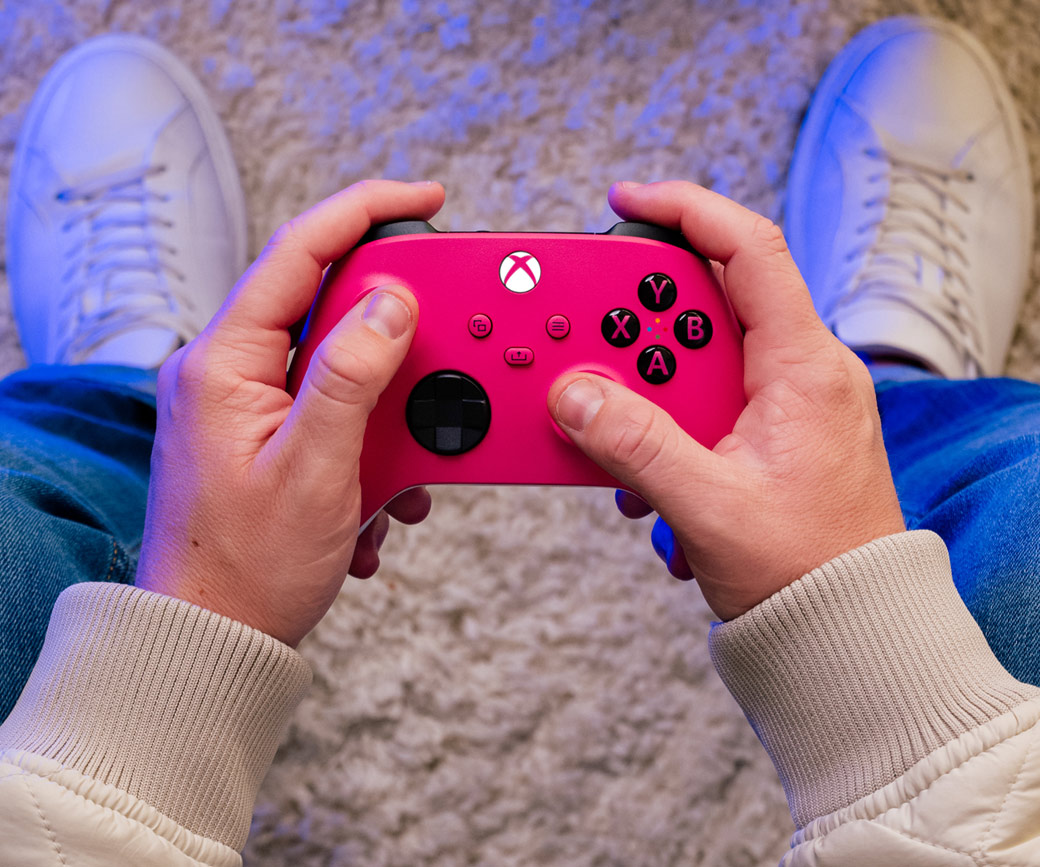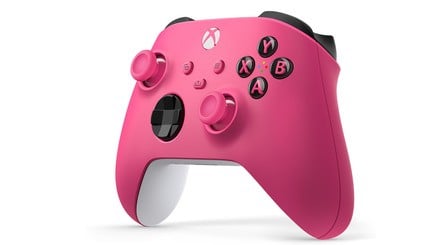 Just like the other colours in the Xbox Series X range, the Deep Pink controller features textured triggers and bumpers, a hybrid D-Pad, and Bluetooth support. It also comes with a dedicated Share button, allowing players to capture and share recordings or screenshots. The battery life has a range of up to 40 hours. However, Xbox have also released a Deep Pink version of the Razer Universal Charging Stand. This stand is compatible with controllers from the different eras – excluding the new Xbox Elite Controller 2.
Finally, the new controller is compatible with the Xbox Series X|S, Xbox One, Windows 10 or 11, Android and IOS devices.
Latest in the Xbox Range
Xbox have released a number of controllers to mark the arrival of the Series X console. In addition to the coloured variants, Xbox have also released three special edition controllers. The first is the 20th Anniversary Edition controller – that harkens back to days of old with its black body and green accents. Second is the Aqua Shift blue controller that features swirl grips. The third special edition is the Daystrike Camo Special Edition – adorned with a red, grey and black camouflage pattern.
Xbox have also released two game-themed controllers as well. The first is the Xbox Elite Wireless Controller Series 2 – Halo Infinite Limited Edition, where the controller is designed to resemble the Spartan armour of the franchise. The second is the Forza Horizon 5 Limited Edition controller. This controller has a translucent yellow casing and a vibrant paint splatter of pink and blue. The Forza edition controller comes with DLC for a exclusive 1932 Ford De Luxe Five-Window Coupé Forza Edition car, as well as cosmetic items and victory emote.
Be sure to check out the range of Xbox controllers at Go2Games. These include the Xbox Elite Wireless Controller Series 2 and the 20th Anniversary Edition Controller. 
Also available at the Go2Games Store are the Razer Universal Quick Charging Stand range, with green, blue, red and black colours available.
Sign up for our newsletter from the website.
Instagram: Go2GamesShop
Twitter: Go2Games
Youtube: Go2Games.com
Facebook: Go2Games.com
Store: Go2Games.com