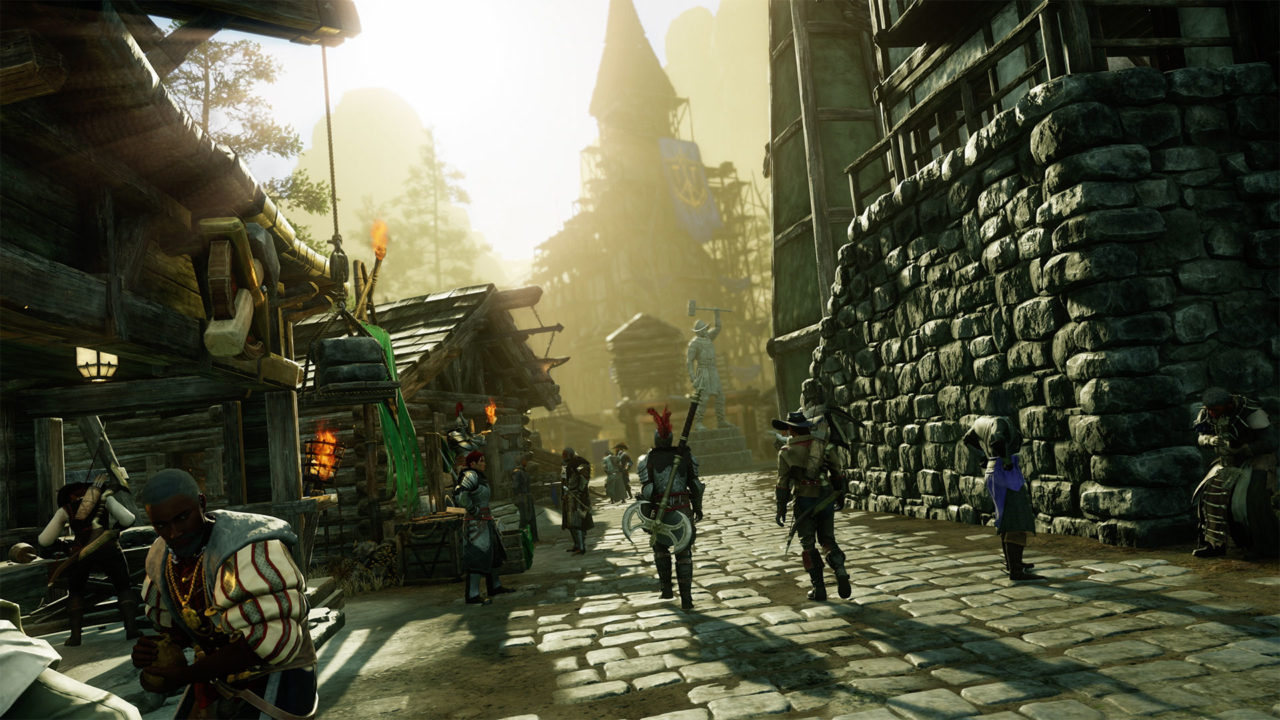 The company addresses the idea that their is MMO breaking users' expensive GPUs.
Amazon's highly coveted recently released MMORPG, New World, is one of the hottest games out right now, currently sitting at the top of Steam's charts. Despite doing incredibly well sales-wise, it is well known that the game is not without issues. These issues range from overwhelming server queue times to pieces of your gear clipping through themselves. However, one potentially serious issue which has deterred some people from diving into the new MMORPG is the rumours that the game bricks your GPU. Players have reported that the title has ruined their expensive graphics cards. This started all the way back in the closed beta but has continued through into the game's full release as well.
Amazon, for its part, is convinced any hardware that is falling over has nothing to do with its game, echoing the same stance around the closed beta.
"We have received a small number of reports of players encountering issues with GeForce RTX cards," Amazon tells us in a statement. "After a lengthy investigation, we have verified that there is no unusual behaviour from New World that causes these issues. EVGA has previously acknowledged manufacturing issues on some GeForce RTX cards.
"New World is safe to play, and we encourage players who have encountered a hardware issue to contact the manufacturer."
When EVGA admitted the fault with its GPUs, it stated that only around two dozen RTX 3090 GPUs had failed during the closed beta, which should give you some idea of the scale of the problem.
What I think might be happening is that some parts of the code may put a level of stress on a graphics card or PSU that, if there are any underlying issues with the tech – issues that other games may not highlight however long they're played for – then those will come to the fore with New World. And potentially in pretty catastrophic ways. An MMO with such reasonable system requirements absolutely should not be putting such stress on a PC that its parts simply start failing.
In the end, New World is likely safe to play, so long as your system can pass the Amazon stress test.
For future updates, watch this space.
In other news, Far Cry 6 is set to be released. You can pre-order both this and Back 4 Blood from our Go2Games website.
2 DAYS…
To keep updated with the shop activities and weekly competitions, follow Go2Games on social media:
Instagram: Go2Gamesshop
Twitter: Go2Games
YouTube: Go2games.com