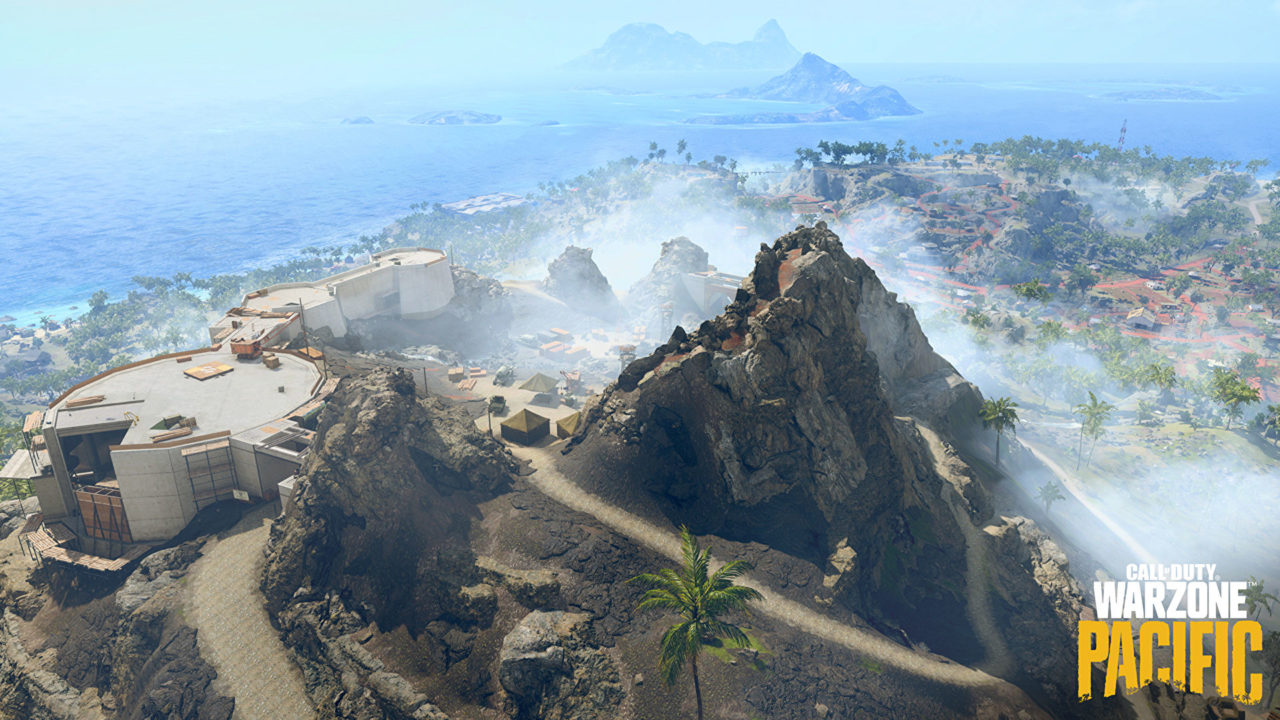 Sledgehammer Games releases a teaser teasing the Pacific Map coming to Warzone in place of the current Verdansk.
Call of Duty: Warzone have had the same map for its entire existence with the well known Verdansk map being introduced during release. Verdansk being a map that is originally featured on Call of Duty Black Ops Cold War is based in the Cold War whilst the new pacific map, rumoured to be called Caldera is based in the World War II. Caldera is coming on Call of Duty: Vanguard in November with the map coming to Warzone in December.
Sledgehammer give fans a very short glimpse of what is to come for Warzone and Vanguard players in the pacific map. Especially, giving some incite into the story line of why players are heading to the Pacific.
In the teaser, it appears that Sledgehammer Games connect the story in Verdansk to the story in the Pacific, with Black Ops Cold War's Adler, Woods, Hudson, and Mason together interrupting Call of Duty WW2 Captain Carver Butcher, after discovering him in a hidden Nazi bunker where he then goes onto then revealing he established the Vanguard team which then saw him move to the Pacific Island of Caldera to find the Nazis who fled Germany before Berlin fell.
With Call of Duty: Vanguard being released today; fans will be able to play on the Pacific Island of Caldera on Multiplayer Mode, with the map coming to Call of Duty: Warzone in place of Verdansk on December 3rd. Although, replacing Verdansk comes at a big risk, fans have been asking for a new map on Warzone ever since Rebirth Island was introduced. It comes at big risks for the main reason of players being used to Verdansk and the specific locations. Fans letting go of something they are very much aware of will be a hard withdrawal to bare and may take time to become accustomed to the Caldera map. The map setting should be interesting as the setting is completed different to the current Verdansk map. We hope that the Warzone community accept the map as their own and enjoy it thoroughly.
Call of Duty: Vanguard is out now on PS4, PS5, Xbox One, Xbox Series X/S and PC.
Don't forget to subscribe to the Go2Games newsletter for updates on the latest gaming news and deals, and follow our socials below!
Twitter: @GO2GAMES
Instagram:go2gamesshop
Facebook: Go2Games.com
Youtube: Go2Games.com
Store: go2games.com