Everybody who plays Fortnite knows that the battle royale title loves to include exciting crossover skins. We've seen comic book villains, other gaming franchise greats and movie icons make appearances on the infamous island. If you've been even slightly relevant in today's pop culture, it's likely you've got yourself a Fortnite crossover at some point. That's just how the world works now!
Therefore, it should come as no surprise that Marvel and Fortnite have had the most crossover skins of them all. Producing blockbuster after blockbuster, the world really cannot get enough of the Disney-owned franchise right now. With their highly anticipated Doctor Strange sequel set to hit our screens this May, it seems that the two's collaboration is set to continue, with new rumours suggesting the titular character could be dropping onto the island very soon.
With the Epic Games popular free-to-play title entering its final few days of its first Chapter 3 season, now seems like no better time to get fans excited for what's to come. According to a recent tweet from a leaker ShiinaBR, sources told them a couple weeks ago that Doctor Strange would be appearing in the game sometime soon. Not only this, but they note that gaming Youtuber Tabor Hill has unusually been using the word "strange" in their stream today. Coincidence? I think not!
BREAKING: DOCTOR STRANGE IS COMING TO FORTNITE

Sources told me weeks ago that Doctor Strange will be the next Marvel collab. Earlier today, @TaborTimeYT started to tease something by using the word "Strange" very often.

Season 2 is gonna be amazing, everyone. pic.twitter.com/H1bK6bvqPs

— Shiina (@ShiinaBR) March 16, 2022
What Could Arrive Alongside Doctor Strange Skin?
Whilst it seems likely that the update will arrive with a Doctor Strange, could there be any other accessories which the Sorcerer Supreme could deliver us? Many fans have been jumping on the speculation train, with many suggesting the Cloak of Levitation could act as a new traversal item. We've seen superhero traits be used before as a creative way of getting across the map, such as Spider-Man's web slinging, so this certainly isn't beyond the realms of possibility.
In regards to Spider-Man, it also looks like his longtime love interest Mary Jane Watson is going to be an incoming crossover skin too. Could this be related to the upcoming Multiverse of Madness film too? With the film set to feature many unexpected cameos, who knows? It should also be noted that this version of Mary Jane is set to be a comic-accurate version of the character instead of Zendaya's iteration.
Are you excited for the potential arrival of Doctor Strange? Or are you holding out for better Marvel characters to appear in the game? Let us know in the comments below! In the meantime, why not head on over to our store for all the Fortnite fun you can find!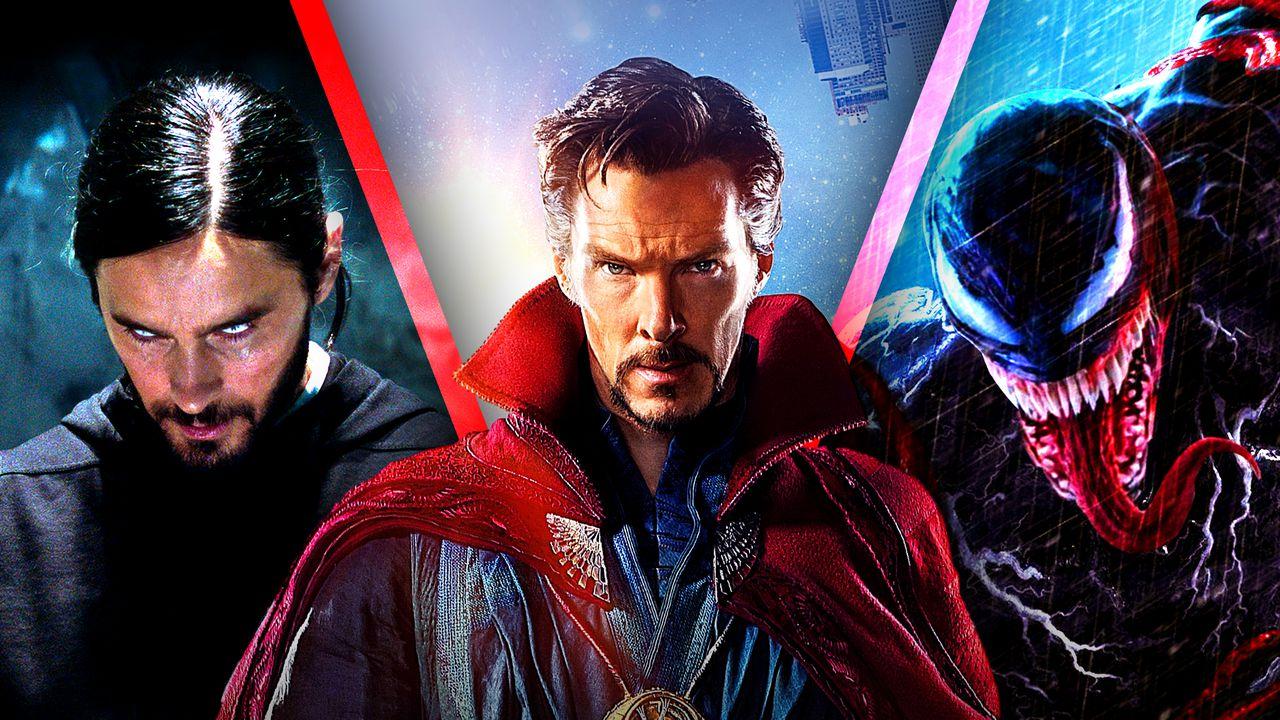 Sign up for our newsletter from the website.
Instagram: Go2GamesShop
Twitter: Go2Games
Youtube: Go2Games.com
Facebook: Go2Games.com