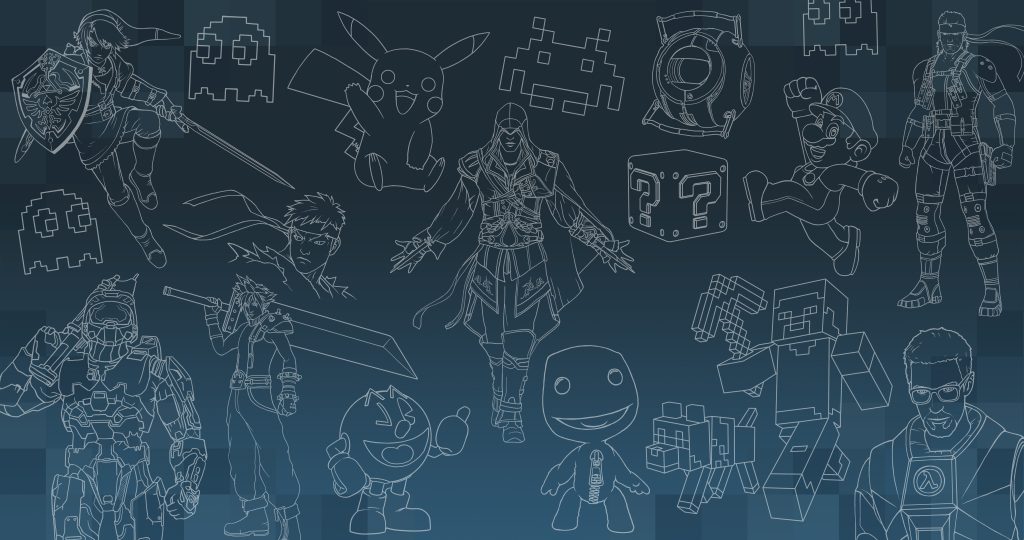 The ultimate charity gaming event is just around the corner.
The purpose of this blog is largely to inform you guys, the people, of our upcoming Gameathon with Legacy Youth Zone on Saturday the 7th of August (9AM-9PM), but I will also give some background on the importance of this partnership.
It is a well-known fact that where you grow up affects your opportunities in life. Sadly, those born and raised in Croydon know this too well. Young people here can face a never-ending cycle of generational inequality, not being given equal chances to develop skills and thrive. Ultimately, people here begin the marathon of life further away from the finish line than their more affluent counterparts. Social inequality has chained Croydon natives down for years, perpetually hindering development and restricting people from reaching their full potential. Successive governments have tried to fix growing social inequality, but the social divide is widening. This emphasises the importance of non-profit organisations such as Legacy Youth Zone. Organisations with bettering the community as their focus are needed now more than ever.
What is Legacy Youth Zone?
Legacy is a safe space that aims to alleviate the issues of social injustice as best they can. They provide the young people of Croydon with positive role models and a space for them to succeed. They have state of the art facilities, all of which was built with young people at the core. Facilities of this quality are not something the young people of Croydon would easily have access to. They combine superb recreational and educational facilities with expert youth workers who support, guide and mentor members, helping to ensure they reach their full potential whilst keeping them off the streets. I have personally visited Legacy, and I was blown away by what they have put together there. Legacy is truly a great organisation and space. The environment they have created is both state of the art and incredibly safe and welcoming for all young people. I got a sense of community and family after spending little time there. If it was possible to have organisations of this calibre in all socially deprived areas, then the world would take great strides in decreasing the social divide.
Our partnership with Legacy…
To call Go2Games simply a games retailer would be doing us an injustice. I am recently employed by Go2Games, and my experiences have been positive, to say the least. Alongside the company being a generally great place to work, what really stood out to me in my first two months was their constant efforts to better the community. The vast majority of the people here at Go2Games are Croydon raised, and it is truly remarkable the company's strides to empower the locals and provide opportunities where they are scarce. It is rare to see a games retailer actively challenging generational inequality. You would expect retailers to simply prioritise sales at all costs, but Go2Games is far from that.
In a recent interview with the Guardian, our Director Craig explained, "We're born and bred Croydon, we've got a lot of energy, and we appreciate the uniqueness of Croydon and the size of it. I've spoken before about the term 'legacy', and that's what we're trying to work towards. We want to create a retail-learning environment…a rounded model that isn't purely focused on hoping people buy video games". Therefore, our ultimate goal is to transcend profit-making and become an organisation that truly makes a lasting impact on the futures of upcoming generations. Our partnership with Legacy is a step towards this.
We have partnered with Legacy to produce a charity Gameathon where our own streamers (including myself) will stream directly from Legacy Youth Zone between 9AM to 9PM from our Go2Games Twitch account. Throughout the day, we will have young people from Legacy Youth Zone play games with us, having fun and having crucial conversations about community, values, experiences, and the importance of the work that Legacy does. Those who tune in and donate (£5) will also have the opportunity to win flashy gaming-related prizes. The Just Giving page through which you donate will be clearly listed on our stream page. It goes without saying that all donations will go directly to Legacy Youth Zone and will truly go to a great cause. By donating, you yourself are bettering the community little by little.
Gameathon Schedule:
We will begin the day with Go2Game's very own AGamingFrog, briefly introducing the event and then starting the Gameathon off with some Fall Guys gameplay from 9AM-12PM.
From 12.15PM-3.15PM, another of our streamers, R1Dre, will be playing Rocket League; then, from 3.30PM to 6.30PM, I (AP) will be playing Super Smash Bros. Ultimate with my fellow streamer AGamingFrog.
Lastly, our fourth streamer, Rooki, will be playing PES from 6.45PM-9PM to bring the event to a close. For each of these streams, we will be accompanied by some of the young people from Legacy.
I am also told that we could also be visited by some of Crystal Palace Football Club's players at some point throughout the day so make sure you tune in and join us for the ride. We are expecting to have a lot of fun and hopefully help the community of Croydon in the process.
To keep updated with the shop activities and weekly competitions, follow Go2Games on social media:
Instagram: Go2Gamesshop
Twitter: Go2Games
YouTube: Go2games.com
Facebook: Go2Games.com