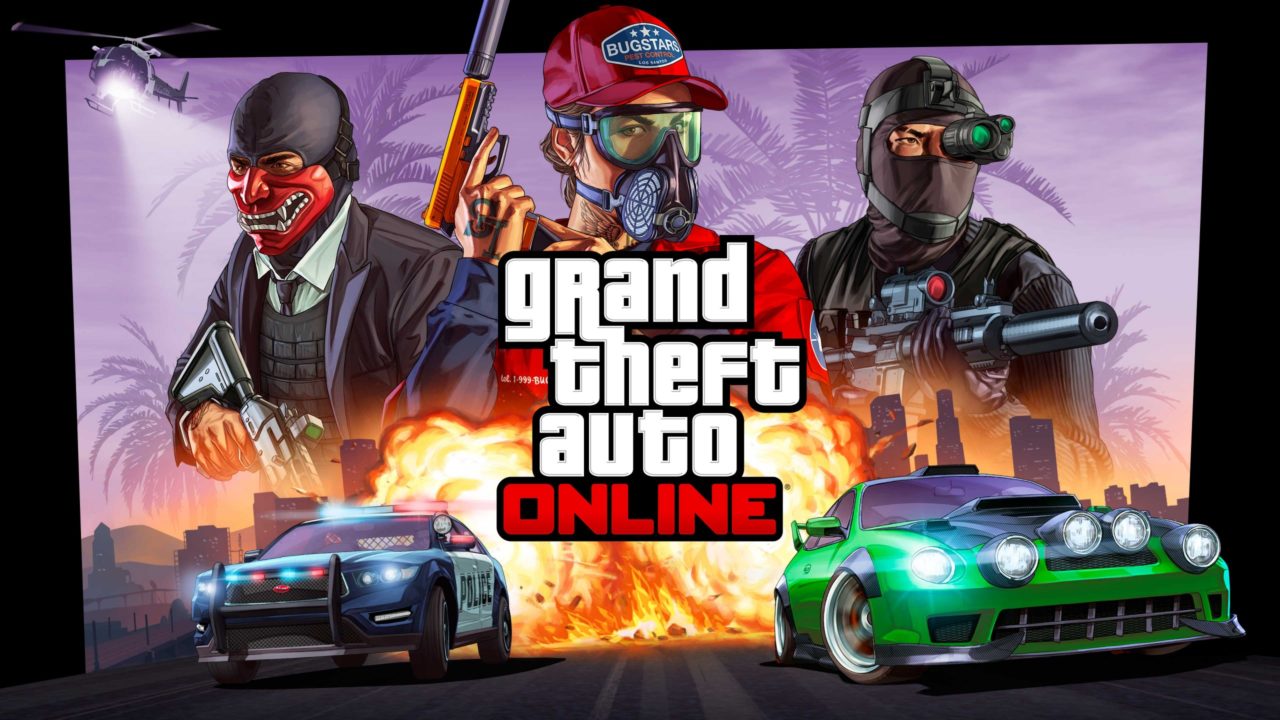 A fan of both GTA and the Mario Kart franchises marries the two in a Rainbow Road inspired course for GTA Online.
With the original release, Super Mario Kart, almost 30 years ago in the latter half of 1992, the franchise is the most popular Mario sub-series, with both younger and older crowds having at least seen one of its many varied racetracks.
One reoccurring track name across the entire series is Rainbow Road, notorious for being one of, if not the most difficult track in each entry. Thanks to a Redditor by the name of iosgamerday, they have showcased one of many recreations of the Mario Kart 64 iteration in Grand Theft Auto Online, this one published in January 2018 by Bozman19161.
GTA Online has always allowed custom races to be made, but the catalyst for more Mario Kart inspiration was The Cayo Perico Heist update, released in December 2020, featuring go karts, making the experience that much more authentic.
https://www.reddit.com/r/gtaonline/comments/uz0j9y/rainbow_road_but_its_gta_online/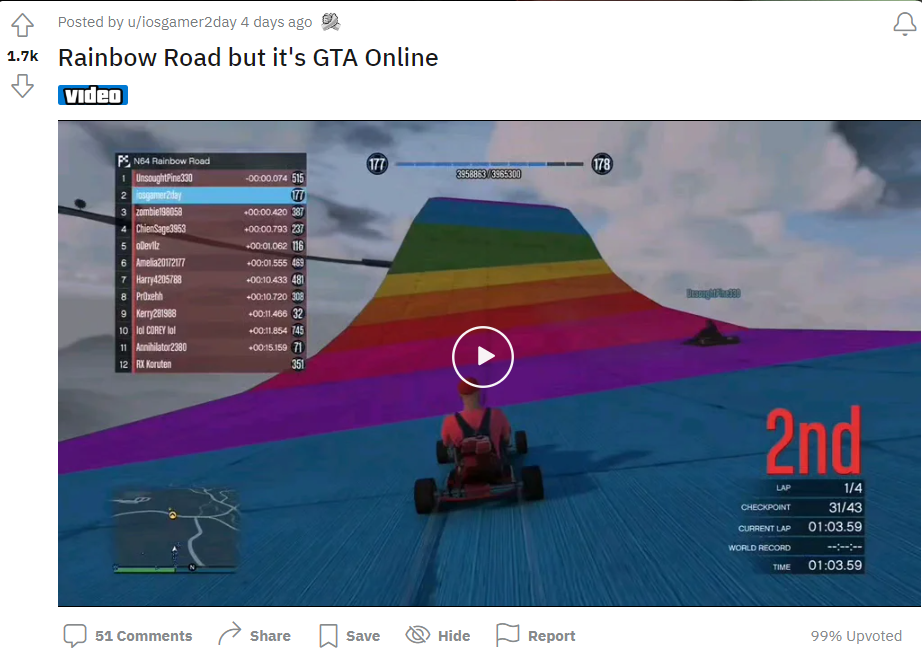 As demonstrated with this video, featuring cosplaying racers, the track winds and bends as any Rainbow Road should, albeit made a bit more difficult with the definite need to brake before death befalls those who fall or hit the many bombs on the side of the track. The track is harder than the N64 iteration, thanks to a lot less barriers to prevent falls too.
Naturally, the absence of Lakitu to save players from crashing below into the Grand Senora Desert or Vinewood Hills, as well as the absence of weapons, replicating the famous banana peels and Koopa shells, at least in this example, makes for a more traditional experience, but one worthwhile to try out nonetheless. Using the Social Club link below, you can bookmark it for now or later.
https://socialclub.rockstargames.com/job/gtav/k3keJKWhOEGHl47DT3gsIQ
Both the Grand Theft Auto and Mario Kart franchises are in a similar situation, with fans eagerly awaiting their long awaited sequel to their most popular entries, as both haven't seen a completely new console release since 2013 and 2014 respectively.
At least Nintendo Switch owners can continue to enjoy Mario Kart 8 Deluxe's Booster Course Pass, with two cups of four tracks each, released this March. PS4, Xbox One, PC, PS5 and Xbox Series X/S owners have GTA Online's updates to enjoy too until both companies are ready for their next installments.
Twitter: @Go2Games
Instagram: @go2gamesshop
Youtube: Go2games.com
Facebook: Go2games.com
You can subscribe to the Go2Games newsletters via the website.