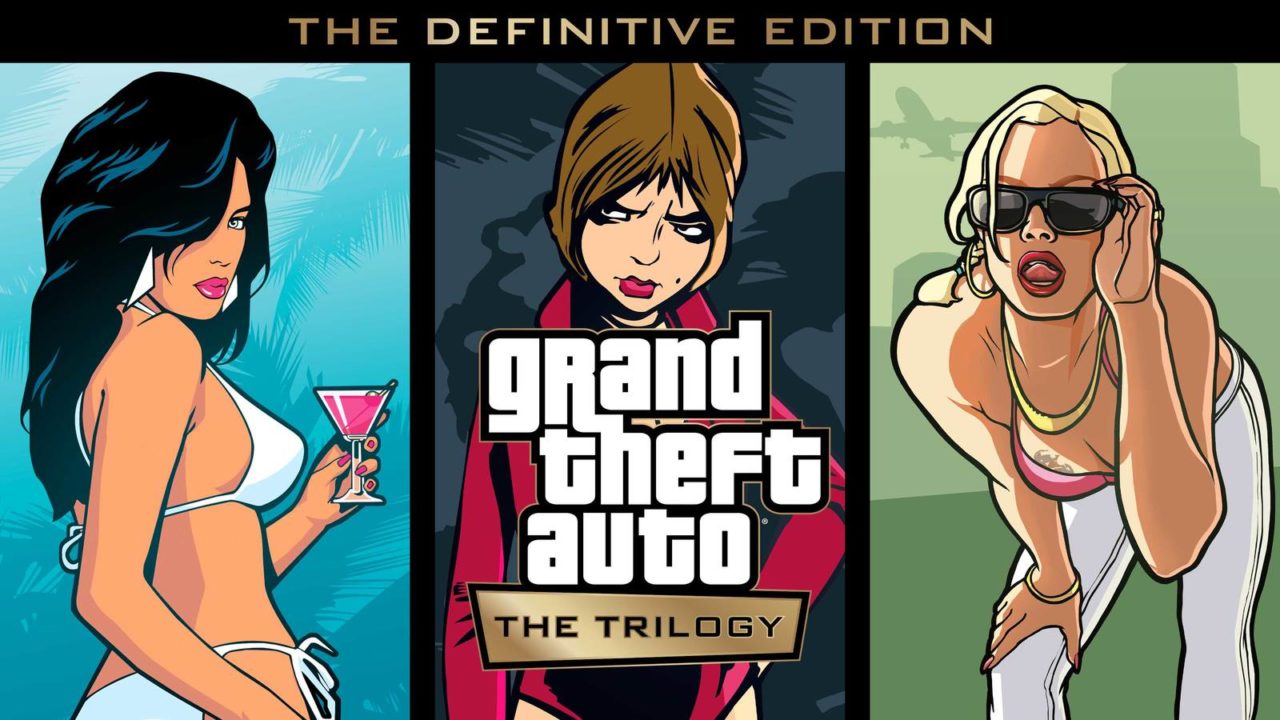 The remastered version of the Grand Theft Auto classics comes out in a week with the required file size information now being revealed.
Grand Theft Auto: Trilogy – The Definitive Edition being a combination of Grand Theft Auto III, Grand Theft Auto Vice City and Grand Theft Auto San Andreas all in one game, has been the topic of discussion in the gaming community for the last few months. With various leaks and rumours coming out and leading up to the official reveal.
With the GTA community anticipating news on GTA outside GTA V, the news on the trilogy gave fans something to be excited about, even if it is not on GTA 6.
With the game being a week from release, the file size has been revealed with the download size being just under 23 GB.
🚨 Grand Theft Auto: San Andreas – The Definitive Edition (PS5)

▶️ Download Size : 22.679 GB (Without Day One Patch)

🟩 Pre-Load : November 9
🟫 Launch : November 11

🟨 #PS5 #GTATrilogyDefinitiveEdition pic.twitter.com/xxI85rOkmS

— PlayStation Game Size (@PlaystationSize) November 3, 2021
This size doesn't come at much of a surprise as the game is a remaster from the PlayStation 2 sensations. Remasters tend to come at a lot less file size compared to other actual newer gen games. With the changes of the games not being much more significant even though it is a Rockstar game, the file size sounds accurate.
The file size stands at around 23 GB without a day one patch. The size will inevitably increase as increased graphics, late additions and many more patches will come into place later down the line after release.
It has been shared that the file size on Nintendo Switch stands at a higher 25.4 GB. With, the console versions are said to become the bigger sized file which updates to come. Concerning PlayStation, the PS4 and PS5 versions of the Trilogy will come to around 38GB, assuming there are now day 1 patches, as revealed by PlayStation Game Size on Twitter.
Finally, the sizes of the 3 games, broken down. Grand Theft Auto III starts at 5.29GB with Grand Theft Auto Vice City coming at 10.76GB. With lastly Grand Theft Auto San Andreas coming at the highest with 22.67GB.
Grand Theft Auto: Trilogy – The Definitive Edition is set for release digitally on November 11th on Nintendo Switch, PC, PS4, PS5, Xbox One, and Xbox Series X/S. With physical copies releasing on December 7th.
Don't forget to subscribe to the Go2Games newsletter for updates on the latest gaming news and deals, and follow our socials below!
Twitter: @GO2GAMES
Instagram:go2gamesshop
Facebook: Go2Games.com
Youtube: Go2Games.com
Store: go2games.com