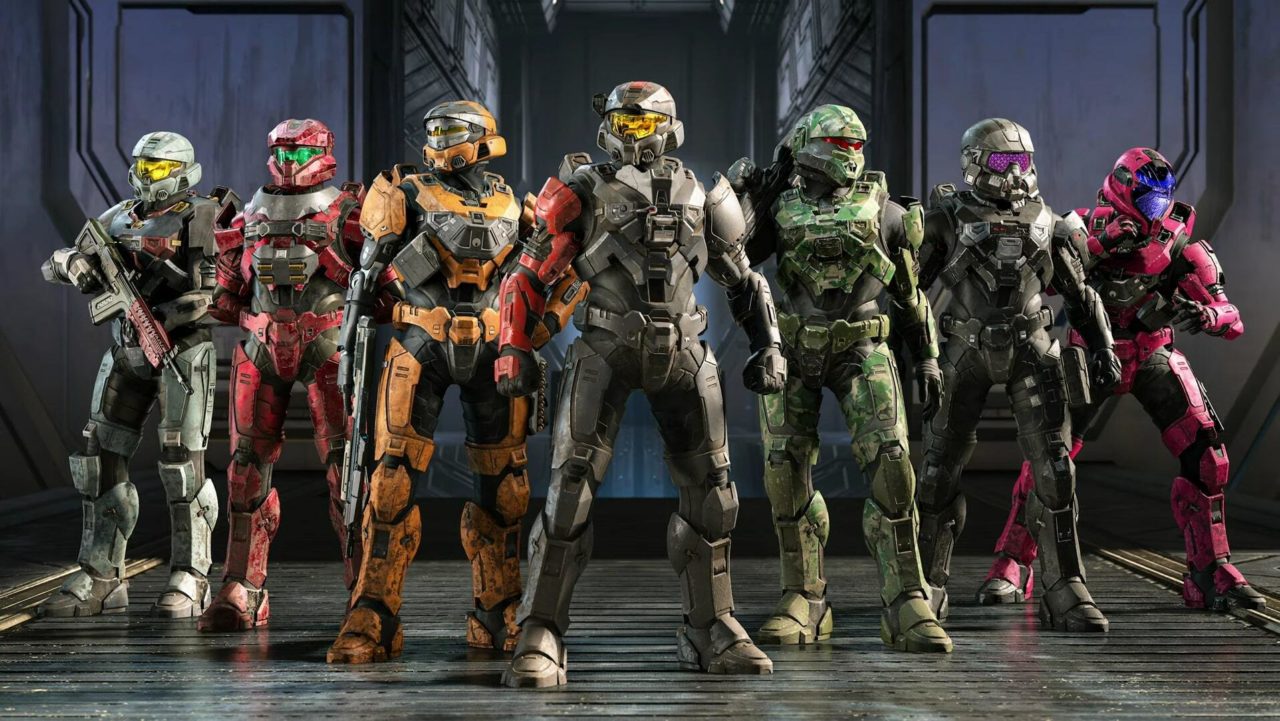 Fans have been speculating whether Halo Infinite would receive the battle royale treatment and this might just give us an answer…
Halo Infinite had its technical preview over the weekend which showcased its new multiplayer mode, and it the impressions it has received has been overwhelmingly positive. Yet something that has been discovered by betamines has made fans believe Halo Infinite could be receiving its on battle royale mode for when it releases in the holidays later this year.
Collectively, you slayed over 6M Bots during the second day of the #HaloInfinite technical preview! And to our top Bot slayers, very well done.

ODST Bots are still in the Arena today. The map Bazaar is now available for testing, and Spartan Bots are en route tomorrow. pic.twitter.com/lw77Eb4Mzp

— Halo (@Halo) July 31, 2021
Possibilities of a Battle Royale
Halo Infinite's developers 343 Industries have denied the speculations of the game receiving a battle royale mode, yet there is now new evidence whcih gives strong indications that it might.
Spotted by PCGamesN, dataminers found spoilers relating to the single-player/co-op campaigns during the technical preview. They also found a voice file which contained Halo's legendary announcer, Jeff Stitzer, in which he can clearly be heard saying the words "battle royale".
Stitzer always announces the multiplayer mode when you're playing Halo, so the fact he can be heard saying that begs to question why he would record if not to use in the game.
Well, it could have been made as a simple voice file to test with and has no intentions making it into the game, but with the success of battle royale games like Call of Duty: Warzone and Apex Legends, a franchise like Halo could do well by following in their footsteps. It's a widely recogniseable franchise that would immedialely make it more appealing.
However, creating a battle royale mode for Halo Infinite would mean new maps would need to be create and a whole bunch of other technical considerations would be a concern too. If it does come to the long-awaited game, it might not be on the scale Warzone or Apex Legends is on.
Summer Sale vouchers for a limited time only!
SIZZLE10 for our Summer Sale!
Grab these voucher codes for our website for some discounts! Offers must end today!
Use ODYSSEY10 – For 10% off Super Mario Odyssey (Switch)
Use POINT10 – For 10% off Two Points Hospital (Xbox One +  PS4 )
Use EVOLVED10 – For 10% Off Ark Survival Evolved (PS4)
Use DCGIRLS10 – For 10% off DC Super Hero Girls (Switch)
Use VULCAN10 – For 10% off Roccat Vulcan 121 – Mechanical RGB Gaming Keyboard
Use VULCANRGB10 – For 10% off ROCCAT Vulcan 120 – Mechanical RGB Gaming Keyboard
Use KHAN10 – For 10% off ROCCAT KHAN Aimo 7.1 High-Resolution RGB Gaming Headset – White