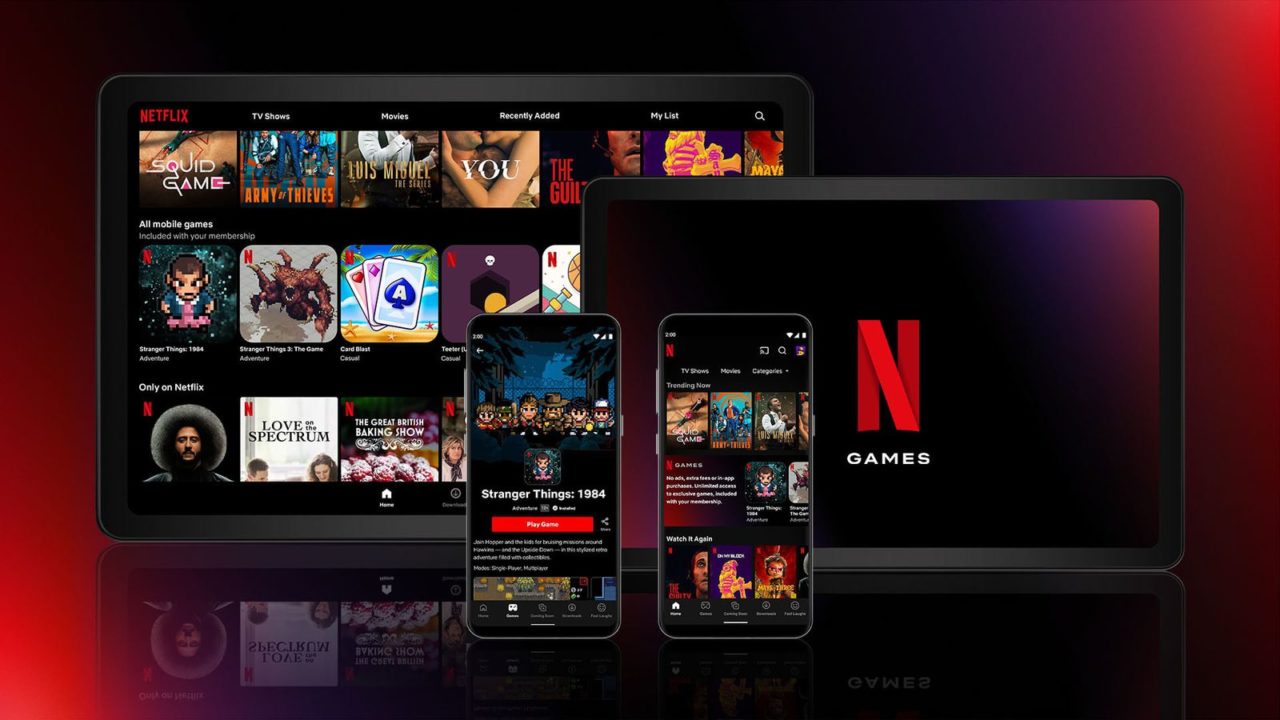 Last week, Netflix made its new game selection available to all subscribers with access to an Android platform. Starting today at 6pm GMT, iPhone / iPad users will be able to join in on the action as well.
In the Netflix app, you will see a dedicated row for games, from which you can choose what you want to download. The iPad app will allow you to select the games category from a dropdown menu, too.
Thanks to Apple's policies in regards to the App Store, the process will work slightly differently from its Android counterpart. The main Netflix app will still provide access to the games library, but the games will launch as a separate app.
Once the app opens, you'll have to authenticate your Netflix account. Then you're all set to game!
The games coming to iOS are the same ones that launched on Android, including Shooting Hoops, Teeter Up and Card Blast. Additionally, there are two Stranger Things titles: Stranger Things 1984 and Stranger Things 3.
The next game heading to the platform will supposedly be a League of Legends rhythm game called 'Hextech Mayhem'. It will launch on November 16th for Nintendo Switch and PC, and should join Netflix at a later date.
Though the new service's catalogue is very small at the moment, it's available to Netflix subscribers at no additional cost (and who doesn't have Netflix in this day and age? Even if you're squatting on a friend's account).
For a selection of game recommendations to enjoy, check out Stefan's blog!
Sign up for our newsletter from the website.
Instagram: Go2GamesShop
Twitter: Go2Games
Youtube: Go2Games.com
Facebook: Go2Games.com
Store: Go2Games.com