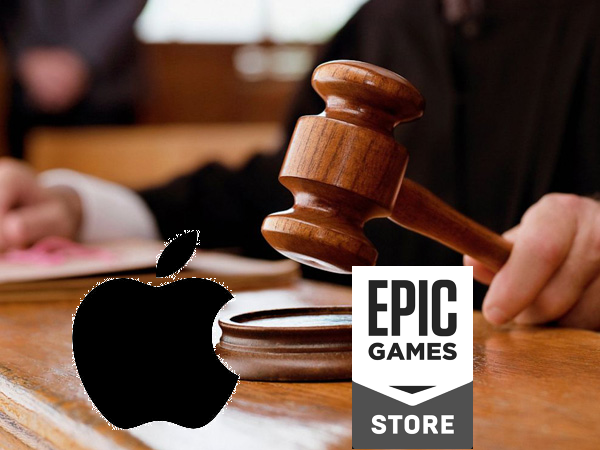 ORDER IN THE COURT! Here comes the judge… It wouldn't kill you to crack a smile, you know.
Apple will now be changing it's iOS policies to allow developers to link to other stores! Shame it's coming on the back of a mini feud between it, Epic Games, Netflix (details on that covered here) and a bunch of other mega companies instead of taking independent developers into account, but I see this as an absolute win!
Judge Yvonne Gonzalez Rogers has denied Apple's request for a stay of the injunction ordering it to let app developers link to non-Apple payment options. This is in large part due to Apple's violation of California's Unfair Competition Law, so Apple has until December 9th to comply. Apple's stay could have taken anywhere from a three to five year delay according to Judge Rogers.
"Apple Inc. […] are hereby permanently restrained and enjoined from prohibiting developers from (i) including in their apps and their metadata buttons, external links, or other calls to action that direct customers to purchasing mechanisms, in addition to In-App Purchasing and (ii) communicating with customers through points of contact obtained voluntarily from customers through account registration within the app"
Apple attorney Mark Perry claimed it could take months to iron out "economic, business, and other issues" regarding the request to stay on the order, then went on to say the following: "It is exceedingly complicated. There have to be guardrails and guidelines to protect children, to protect developers, to protect consumers, to protect Apple"… To put all that into lay terms: Mark Perry simultaneously played the "it would be bad for business" card AND the "think of the children" card because letting salesmen advertise where they sell more of their own product on a store owned by a multi-BILLION dollar company would make a minuscule dent in the profit motive… I think Austin Powers summed it up best-
On a similar note, searching Apple in the Go2Games store makes a Banjo-Kazooie themed controller stand show up, so for what that's worth, have a butcher's if you're looking to add some retro panache to your gamer pad!
In other Apple related news:
Sign up for our newsletter from the website.
Instagram: Go2GamesShop
Twitter: Go2Games
Youtube: Go2Games.com
Facebook: Go2Games.com
Store: Go2Games.com