The Pokémon Company has released another special collaboration for Pokémon's 25th anniversary
If you have forgotten, Pokémon is celebrating 25 years this year and The Pokémon Company has already received a bunch of collaborations in order to celebrate the event.
From limited edition watches to Krispy Kremes, to exclusive anniversary cards and to even a music video collaboration with Katy Perry, Pokémon is getting one heck of a makeover. And the most expensive collaboration so far has only just dropped.
Pokémon x Baccarat
The Pokémon Company has joined forces with French fine crystal designer Baccarat to commemorate the 25th anniversary with a Pikachu statue worth $25,000 (£19,500). The statue is designed by Japanese artist Hiroshi Fujiwara and will be limited to 25 pieces. It stands nearly a foot tall and will be available to purchase at a Baccarat store in either Tokyo, Paris, London, New York, Hong Kong, or Singapore.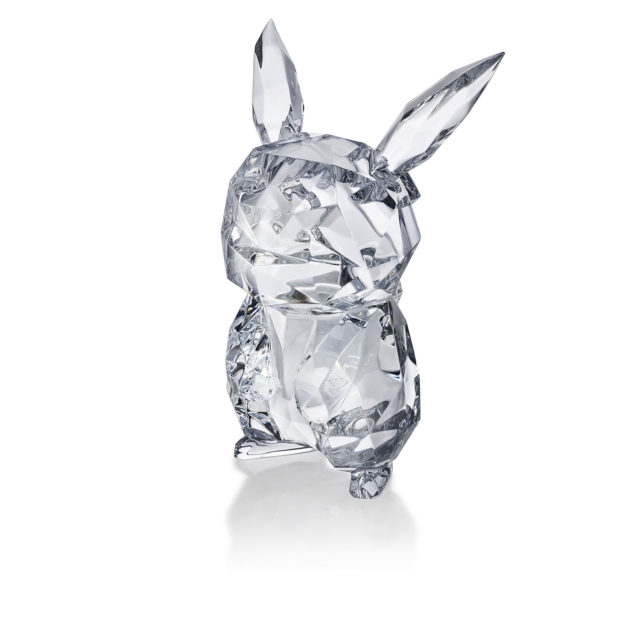 If that's too pricey for you (of course it is) then you're in luck (only a little bit though). There is a smaller Pikachu you will be able to pre-order at the lower price of $440 (£340), which stands at 5.7 inches tall.
And if you can afford it, why not pair it up with your very own Crystal Pokéball which is 2.7 inches in diameter and is dressed in a gold mesh. It is currently available to purchase- although has already gone out of stock so hopefully will be brought back in- at $410 (£310). The smaller Pikachu releases on November 17.
If those crystal statues are still out of your price range, maybe a Pokéball Wireless Speaker is more your thing or maybe even an Eevee Lamp for more variety in your life.
Sign up for our newsletter from the website.
Instagram: Go2GamesShop
Twitter: Go2Games
Youtube: Go2Games.com
Facebook: Go2Games.com