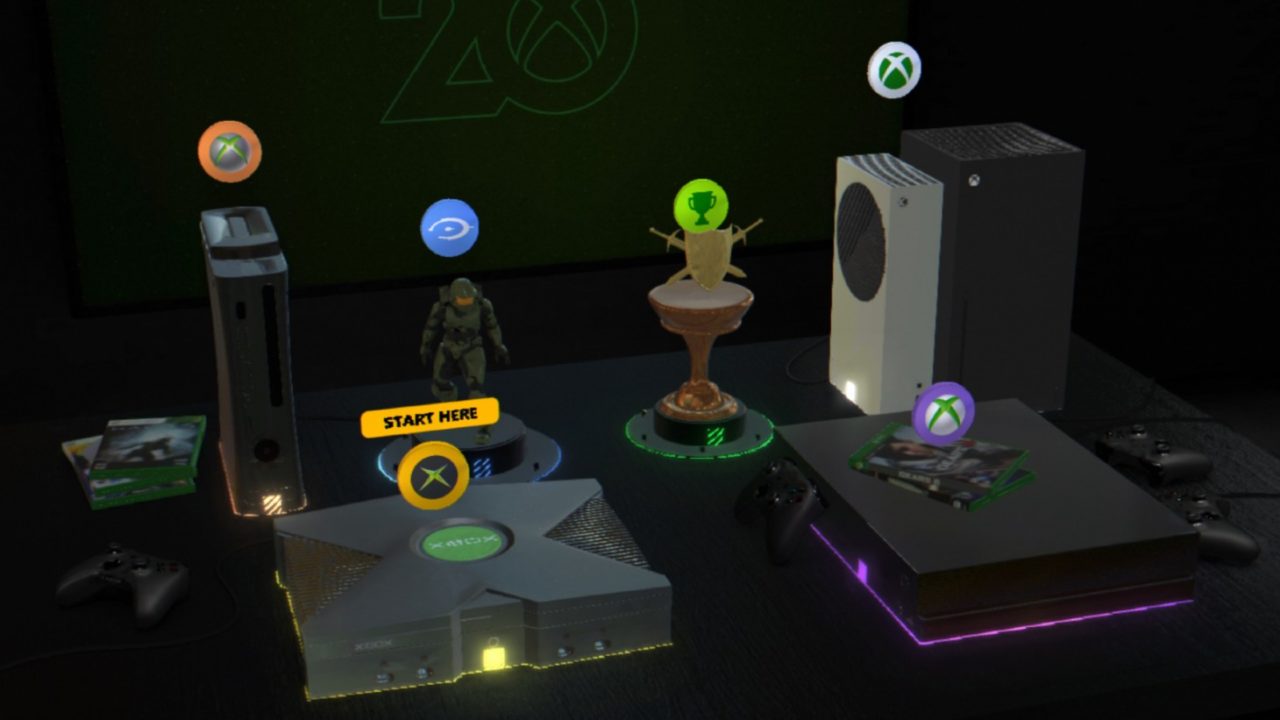 Welcome to the World of Xbox! Its been twenty years since the launch of the original console, which means plenty of history to delve into. Therefore, Microsoft has launched a virtual, interactive Xbox museum for gamers to explore online. How exciting!
The museum will apparently display the brands most famous moments, whilst also adding a personal touch by allowing people to see their play history too.  The original Xbox launched alongside Halo: Combat Evolved on November 15, 2001, and was followed by Xbox 360 in 2005, Xbox One in 2013, and Xbox Series X/S in 2020.
Check out this video below which explores areas of the museum and we've got to say, this does look pretty cool.
Xbox Addresses Dark History With 'Red Ring Of Death'
What'd you think of that then? Pretty imaginative, right? Obviously, we cannot wait to navigate through this virtual space to see all the unique moments in history dedicated to each Xbox console. Additionally, the exploration of the Halo franchise is something which we can definitely get behind too.
Importantly, Microsoft aren't shying away from their embarrassing history either. Whilst of course its going to be wonderful sharing their amazing achievements with them, diving into their lowest moment will be similarly intriguing.
Take your mind back to 2007. The  companies second console, Xbox 360, has been out for two years. This innovative introduction to the gaming world was welcomed with open arms. That was until something happened which threatened the existence of the entire brand. As Microsoft put it, the 'Red Ring of Death' was an unexplained hardware fault. It would 'render the 360 unusable and self-destruct millions of consoles', forcing the company to spend over a billion dollars in repairs. Pretty disastrous, right?
Since then, Xbox have managed to rebuild their reputation as one of the worlds greatest gaming brands.Not only this, but it's an especially exciting time for the company too, with their upcoming exclusives looking exciting. To celebrate, we highly recommend picking up this awesome Xbox headset right here.
What moments in your Xbox History are you most proud of? Let us know in the comments below or tweet us @GO2GAMES.
Sign up for our newsletter from the website.
Instagram: Go2GamesShop
Twitter: Go2Games
Youtube: Go2Games.com
Facebook: Go2Games.com
Store: Go2Games.com