For some extra backstory on Activision Blizzard's lawsuit and recent controversies, feel free to have a gander over at some articles written by myself and others here at Go2Games linked at the end.
For now, it's enough to know that multiple horrific occurrences of workplace mistreatment and discrimination to women and people of colour have been going on at the company and come to the public's attention.
The first of these lawsuits in July was put forward by the California Department of Fair Employment and Housing.
Today, the Equal Employment Opportunity Commission has officially ended its three-year investigation, ending with Activision receiving accusations of workplace inequality, verbal abuse, harassment, and wage gaps. The Equal Employment Opportunity Commission has demanded that Activision Blizzard compensate employees affected by the inequality with back pay and damages, as well as insurance that the company would 'institute and carry out policies, practices, and programs to ensure equal employment opportunities, and which eradicate the effects of its past and present unlawful employment practices'.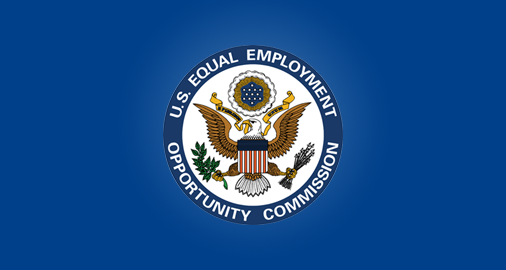 Bobby Kotick, CEO of Activision Blizzard, has reached a settlement with the EEOC's lawsuit and took part in a press release that outlined the promises and conditions of the conditions regarding the agreed settlement. Bobby Kotick has announced the inclusion of updated policies and training programs to combat sexual discrimination, as well as an 'Equal Opportunity Expert' who will interact with third-party consultants to make sure the company has sufficiently improved in accordance with the EEOC's standards.
Activision has also promised an $18 million fund for the sake of compensating employees harmed by the misconduct, and to contribute to non-profit organizations who champion women in gaming and tech industries. I think they could spare a little more since the company's net worth is $71.6 billion as of July 9, 2021 [Investopedia], but hey, I'm not an economist.
I'm glad Activision getting publicly dragged through the proverbial dirt has made a point of showing it is possible for victims of workplace abuse to speak up and be heard, though to my knowledge, only one known harasser has faced jail time, and that was from 2018 before the controversy became as mainstream as in 2021. Hopefully, other people who took part in the malpractice at Activision Blizzard will be identified and arrested sooner rather than later.
While the compensation will likely go a long way to improving the lives of others (and a little towards the company's image), I believe Activision reaching a settlement deal is morally questionable at best. And at worst? An example of how having enough money means you can brush off the possibility of more severe punishments under the law. Admittedly, I have been going through a period of re-evaluating my self-proclaimed 'Leftist' tramp-stamp, but it is occurrences like this that remind me that in a system where money is the be-all-end-all of how badly someone faces punishment, then changes should definitely be made and advocated for to heavily reduce that as much as possible.
–
For more info on Activision Blizzard click on the following article titles:
Over 1000 Employees Condemning Activision Blizzard's Response to Allegations
Blizzard Will No Longer Name Characters After Real Employees
Activision Blizzard: 3 Senior Blizzard Employees Have Left the Company, Including Diablo 4 Director
–
Sign up for our newsletter from the website.
Instagram: Go2GamesShop
Twitter: Go2Games
Youtube: Go2Games.com
Facebook: Go2Games.com
Store: Go2Games.com