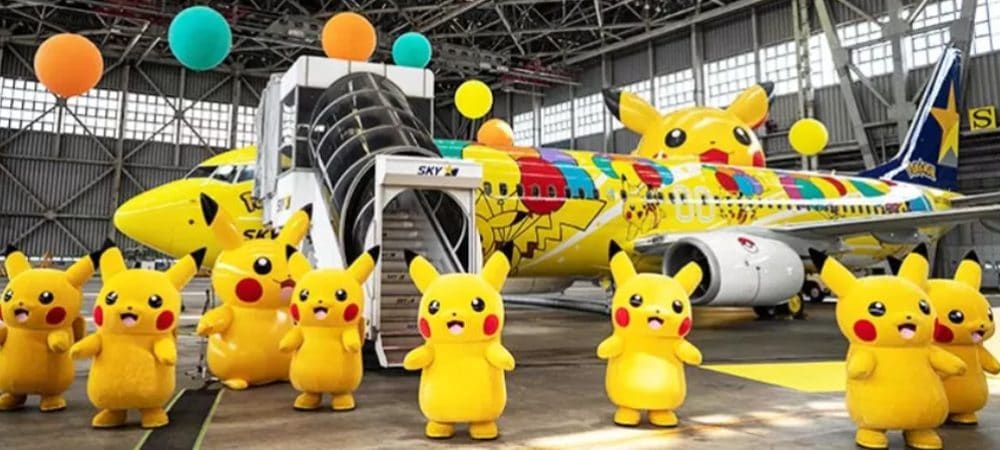 Japan is the king of "never-knowing-you-needed-something-in-this-world-so-badly-until-they-created-it". I have spent too much money on novelty I knew I would regret buying but didn't let that stop me, so seeing the next latest thing they have announced makes me wish I could hop on a plane to fly out there… just to hop onto another plane.
Introducing the Pikachu Jet BC, a brand-new Pikachu-themed aeroplane to celebrate Pokemon's 25th anniversary, that will be taking flights from Tokyo to Okinawa in order to boost tourism.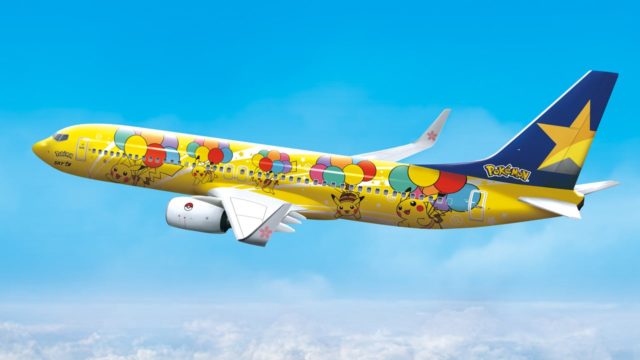 Forget about the rare Pikachu car, there's a new mode of transport in town.
The Pokemon Company teamed up with Japanese low-cost airline Skymark in order to make this adorable and delightful aeroplane. Pokemon planes have existed already, yet this is the first one to be dedicated to Pikachu entirely; specifically The Flying Pikachu.
The exterior is yellow and decorated with images of excited Pikachu in various happy poses, and the interior is rows of warm, beige seats, each with little Pikachu holding balloons designed on the headset. Not only that but if passengers manage to book their seats in the 25th row, they get a Flying Pikachu design, unique to all the others.
The Pikachu Jet BC was unveiled last week at a ceremony accompanied by music, dancing Pikachu mascots, brightly coloured balloons, and giant Pikachu balloons. The aeroplane employees even wore Pikachu-themed face masks.
"Flying Pikachu Project", a plan conned to stimulate tourism to the tropical islands of Okinawa, will allow Pokemon fans to fly the Pikachu jet on their way to catch the limited edition Okinawa Pikachu in Pokemon GO. Sadly, Japan has not opened up to non-resident foreign nationals and probably won't for a while, yet The Pokemon Company has expressed its desire to expand its charming designs with non-Japanese airlines, including Scoot, a low-cost Singaporean airline.
May Pikachu continue to dominate this earth with its adorableness.
Sign up for our newsletter from the website.
Instagram: Go2GamesShop
Twitter: Go2Games
Youtube: Go2Games.com
Facebook: Go2Games.com