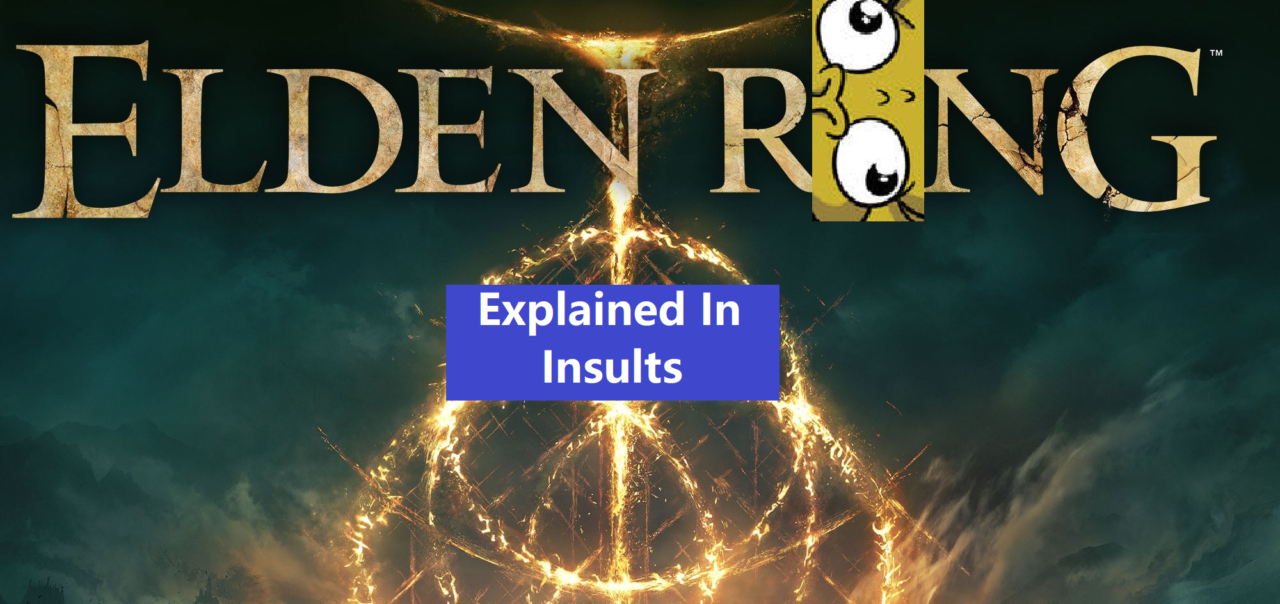 Considering the Elden Ring resolution and performance info, the pre-order bonuses (wink wink, nudge nudge, got em here), the 20 minute gameplay preview and the confirmed February 25th release date, it's been a good month for Elden Ring hype lately!
The good folks at FromSoftware have released some pre-release tips and tricks for stealth and combat, but I'm an artiste, I fancy myself a bit of an auteur at the best of times and in the words of legendary director Tuentin Quarantino, "good artists steal"! So in a loving homage to Windette (a favourite YouTuber you may remember from my article on Gaming YouTubers), sit down and strap on for Elden Ring gameplay tips… Explained in Insults Edition!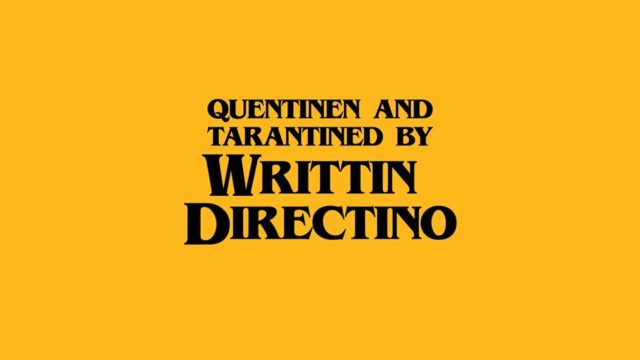 Part Won… The Plot- It must be your lucky day because Elden Ring has implemented a crouching mechanic for stealth purposes, but let's not mince words, that thing might as well be renamed The Never Finding Titanite foundation, or NFT's for short– MUCH LIKE YOUR PEEN! And thank goodness I don't have to handhold you throughout the open world because even the developers predicted how your namby pamby booter patooter needs "Grace's Guidance", a Ghost of Tsushima-style way of nudging the player in the right direction.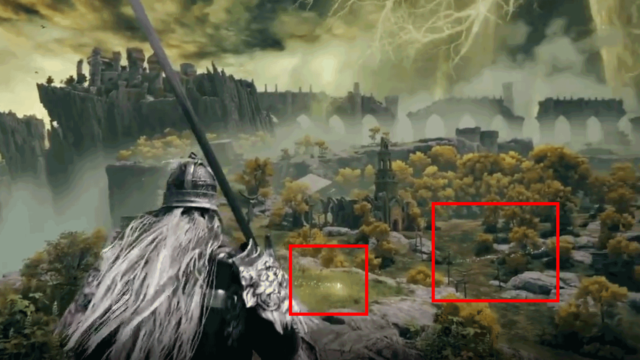 These rays of sunshine will help direct you to Sites of Grace, the in-game equivalent to bonfires and resting spots you use to recoup your health. If the Elden Ring preview's anything to go by, majestic flame-beastial flighty f*ck-masters of galactic destruction CAN AND WILL be roaming the map looking for fresh (or in your case, soiled) meat! So rest when you find one and don't be afraid to trek off the beaten path if your Tinybox-Tim-looking ass is getting handed to you one too many times. Good? Good!
Part Too… Stelf: Hiding in grass provides the one-two combonus of hiding you in plain sight from enemies AND increasing your damage for stealth kills from behind and above because any enemy that has to stare down your ugly mug before dying would probably come back to haunt your ass for revenge!
The Shattering tainted these lands with chaos. Even a traveler who follows the path of grace must be cunning and cautious in equal measures.

Join the Official #ELDENRING Discord: https://t.co/idnaw8ihTy pic.twitter.com/CxZLTMSLc7

— ELDEN RING (@ELDENRING) November 8, 2021
Pawt Free: Comb-at? Honey. Baby. Darling. LIGHT OF MY LIFE, I'm not gonna hurt ya. I'm just gonna use stance-breaking on you and score a critical hit as a result. "Charge attacks and jump attacks make it particularly easy to break an enemy's stance" according to FromSoftware. I see you Sekiro fans in the back nodding, but don't unclench your cheeks till you can parry the magical equivalent of an atom bomb with your pinky toe! The fact that your extra Boss Gauntlet mode familiarity functions like the Elden Ring "Stake of Marika" statues that act as respawn points after boss battles is completely luck-based! Back in my day, we had to run up a mile-high winding staircase with arrows reducing our pelvic thrustal performance and by extension, having lost half a health bar before even beginning to sign the death waver for an ensuing boss fight!
Elden Ring  will release on PC, PS4, PS5, Xbox One, and Xbox Series X/S.
Sign up for our newsletter from the website.
Instagram: Go2GamesShop
Twitter: Go2Games
Youtube: Go2Games.com
Facebook: Go2Games.com
Store: Go2Games.com