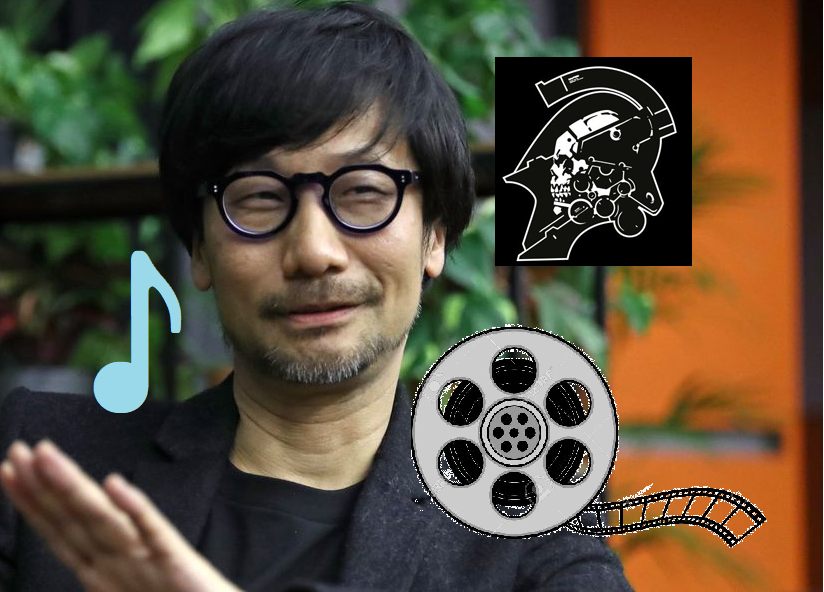 Hideo Kojima, of Kojima Productions and mind behind the Metal Gear Solid games and Death Stranding has recently posted an image on Twitter teasing an upcoming project! Check our store and sign up to our newsletter if you want to get your hands on the PS5 Director's Cut of Death Stranding at a discount.
Fans have speculated that the man in the black and grey shirt may be Norman Reedus, suspiciously without his Amazing Fetus, though there's currently no official confirmation on that part. Based on Kojima's phrasing in the image caption, the project appears to be nearing the end of early stages of development and is just going through a couple smaller changes to see how they fit.
Geoff Keighley, Game Awards organizer and friend of Kojima commented the eyes emoji under the post. For any potential boomers or Facebook Ranty Bois reading, no, this isn't an Illuminati Confirmed bit, but is actually a common way of expressing excitement and/or curiosity towards something. Given their friendship, it is plausible Kojima way appear at the upcoming Game Awards on December 9.
Recently, I've been revising the plan and script, and experimenting with everything else. pic.twitter.com/aFV5SxOvsr

— HIDEO_KOJIMA (@HIDEO_KOJIMA_EN) November 24, 2021
Considering Kojima Productions announcing it's new division for TV, Film and Music, the teaser image may well be for a TV show or film. Heck, considering the Ed Sheeran crossover with Pokemon GO, maybe we'll get a Death Stranding music video starring Ariana Grande! Or a Metal Gear parody Album performed by Brian David Gilbert!
While no confirmation has been fully set in stone, Microsoft and Kojima have signed a letter for plans to work on a new game, suggesting the possibility the next game directed by Kojima could well be an Xbox exclusive. And for more on my thoughts about exclusivity on games, I point you towards this handy-dandy article quoting me quoting Ben "Yahtzee" Crowshaw's opinion on the concept.
The Game Awards will feature discussions on 40-50 games, 10 announcements for new ones and probably a partridge in a pear tree if we're lucky. Deathloop (psst, which we have!) is currently leading with 9 nominations including a potential GOTY (Game of The Year) placement. Speaking of loops, Jacob Geller's recent video essay examining Time Loop Nihilism is "BASED and Groundhog-pilled" as they say… In this case, the "they" invariably denoting far-right meme-lords, far-left meme-lords and possibly a couple future McDonald's adverts that use young-person lingo without researching what it means! For example:

Product Poem:
Bat Arkham Collection. Bat three-in-one selection. Batmaction.
Product Rap: Truck Simulator birch, monkey feather, whatchu know? Truck Simulator birch, watch that Truck go!
I pull up to the Ice Road, yeah, I'm on time. Pumping mad gas, birches hot on my line.
I ride trucks all day like it's my monkey-feather day job. Just pass me the controller and I monkey-feather take off!
Cuz everywhere I go, a truck needs some lovin'! Hundred-two hours played, I regret NOTHIN'!
Sign up for our newsletter from the website.
Instagram: Go2GamesShop
Twitter: Go2Games
Youtube: Go2Games.com
Facebook: Go2Games.com
Store: Go2Games.com