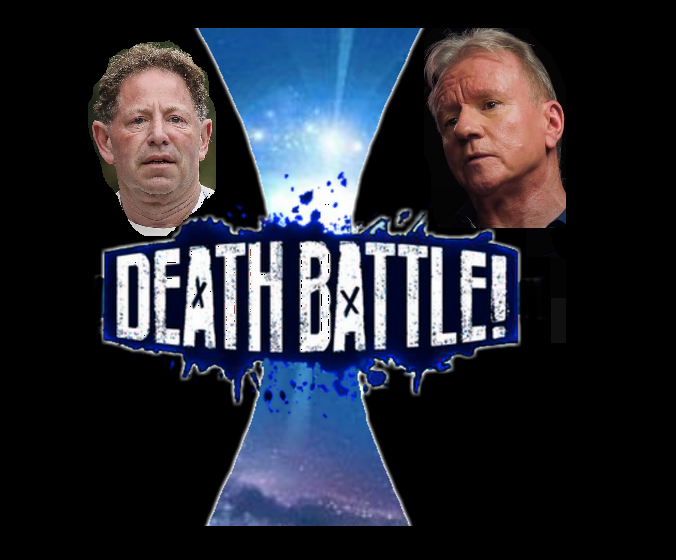 In the immortal words of Hank Hill: "Damnit Bobby"!
The Optional Cutscene: We have fuller breakdowns on Activision Blizzard's legal settlement, the lawsuit and related accusations to company members, but the seriousness of the controversies are so severe that I had to scroll through EIGHT LINKS of news stories on Google just to find the company website! To summarize the key points though: The workplace fostered a "frat boy" culture of casual sexual harassment of women, especially towards people of colour. One known instance resulted in a blackmailed employee taking her own life and the company has made a point of donating to anti-union companies to prevent effected employees from combating the corruption of Activision Blizzard's heads, whom even partook in a "Cosby Suite". Let's just say it wasn't exactly an innocently unknowing homage for fans of The Cosby Show.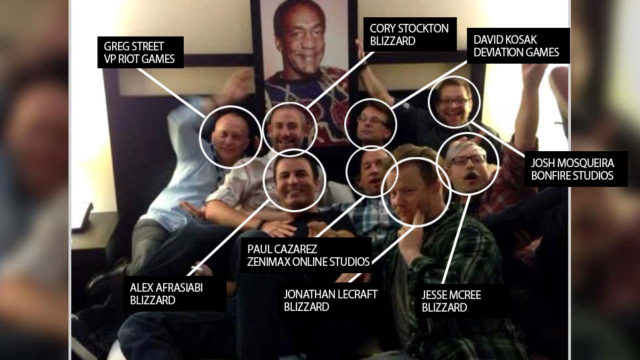 The Tutorial Report:
On November 16th, a Wallstreet Journal report claimed that Bobby Kotic, Activision CEO, was indeed, aware of the malpractice and misconduct allegations happening at the company. The report even went so far as to say Bobby Kotic himself mistreated female workers (and on a similar note, there was even an allegation of a death threat if Twitter discourse is to be believed… Which is to say, rarely, but when it's right, it's right on the money, unlike Konami).
As reported via Bloomberg article, Jim Ryan (boss at PlayStation) sent an email to employees shortly after the Wallstreet Journal report, wherein he expressed shock that Activision "has not done enough to address a deep-seated culture of discrimination and harassment".
The report goes on to name-drop Call of Duty developer companies Treyarch and Sledgehammer Games as guilty studios partaking in the mistreatment of workers
"We outreached to Activision immediately after the article was published to express our deep concern and to ask how they plan to address the claims made in the article […] We do not believe their statements of response properly address the situation" – Jim Ryan
Considering how many fingers Activision has had in assorted pies of the gaming world before the controversy leaked, none too surprising the folks at PlayStation have a reason to condemn Activision, as the company helped in the development of many successful franchises. Said titles include Sekiro: Shadows Die Twice, Call of Duty, Crash Bandicoot, Spyro, World of Warcraft and Tony Hawk's Pro Skater. If you want to try any of these admittedly great games without supporting the company itself, then have a look round the Go2Games store.
And for the admittedly slim minority of you that think this is a case of "virtue signalling" or disingenuous "woke"-point scoring, then I point you to the one-two-combo of Hbomberguy videos on Woke Branding and Virtue Signalling. Which is to say "fair enough, companies are not your friend, 99.99% of the time they do stuff because it's profitable first" (unless you're Konami) while at the same time also acknowledging that signalling your agreement with a certain virtue does not mean the virtue itself is a bad one… And heck, to diversify things a little, maybe try Tara Mooknee's Virtue vs Vice Signalling. I have it on good authority that her episodes are in fact written by a cow that may appear in the next video if you like and subscribe!
Inconvenient Glitches and Attempted Fixes:
A 2006 voicemail of Bobby Kotic threatening to have an employee killed was leaked.
The ABK Worker's Alliance have announced plans for a walkout and demanded Bobby Kotic's resignation, hell yeah comrades! Click here for more on the ABK's goals.
Sign up for our newsletter from the website.
Instagram: Go2GamesShop
Twitter: Go2Games
Youtube: Go2Games.com
Facebook: Go2Games.com
Store: Go2Games.com