With so many great companies and organisations, skip to the bottom for other suggested businesses to keep an eye out for. Otherwise, read on for the rest of the article.
A moment of thanks!
I am pleased to announce that Go2Games has won not one, but two awards at the Croydon Awards! Community Collaboration in response to Covid-19 and Covid-19 business commitment to education, training and skills. I can definitely speak to the validity of that second award, as I've only been working for Go2Games for almost 2 weeks at time of writing. My bosses and co-workers have been very welcoming and helpful with explaining how things work and the best ways of going about my work. I always felt comfortable asking questions whenever I had to and already I feel I have developed my journalistic skills alot in my time here.
With my blog articles, I've gotten to report on important and trending news pieces in the gaming community while also having the creative freedom to mix in my own personality and sense of humour. Had a great time writing everything from double-entendres about D-Pads to hyperbolic nonsequitirs like 'let's say over the game, you go from two doubloons to 69 Hope Diamonds and a packet of crisps'. For a summary on the greatness Go2Games has helped do for the Croydon community, on everything from trainee mentorship to charity work and more, click here.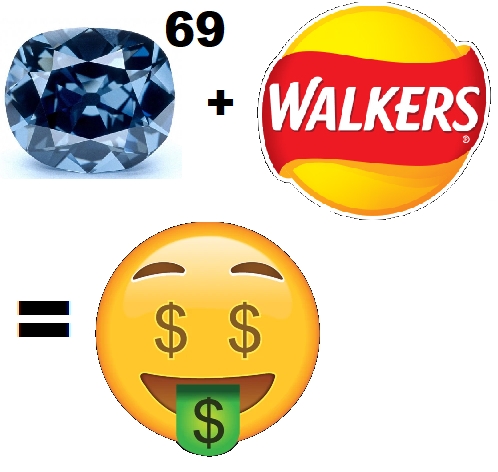 Go2Games – A Helping Hand
Segment written by Emma Regan:
At Go2Games we have been working to #keepcroydonconnected constantly, whether it's to;
distribute old laptops, tablets, and PCs to those that needed them during the pandemic; our work
with Place For Life Foundation to provide gaming consoles to local, disadvantaged children, young
adults, families and hospital wards; or our gameathons with Croydon's Youth Legacy Zone, we have
had your back through the worst of the pandemic.
We strive to represent the diversity that runs all through Croydon, whether it's to;
offer apprenticeships through our deeply cultivated relationship with Croydon College; our
partnership with Fashion Meets Music that we share its store with to offer free gaming experiences
to the locals; or our workshops and traineeships like the Kickstart scheme with the government, we
allow amazingly, talented people a chance to start their career.
The Croydon Awards And More!
Follow the social media handles of the event: The Croydon Business Resilience Awards were expertly presented by Fayon Dixon (@FayonTV), professional broadcaster contributing to BBC Radio London and a newspaper reviewer on Talk Radio. She is also the creator, host and producer of 'The Kids are Alright Show' on Riverside Radio and awards for Best Presenter and Best Community Content in 2018 and 2019 respectively. Find out more about her by clicking here for her official website. Fayon Dixon also presented segments of the event with Katherine Glass, director of White Label, which focuses on creative marketing and events organisation.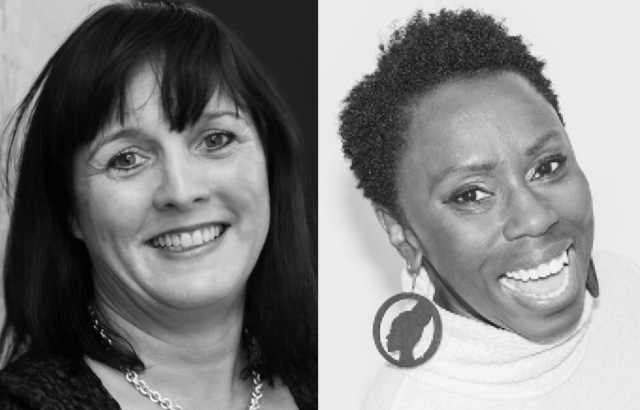 @CroydonAwards is the primary account linked on Facebook, Twitter and Instagram.
The awards ceremony was delivered via Zoom seminar, which is great for me because I get the feeling a Samurai Champloo T-shirt and unkempt hair wouldn't exactly be the model of professionalism. Fayon was dressed in a sparkily golden dress and sometimes uses one of those mask-on-a-stick accessories like you see in fancy ball scenes in films, which I thought was neat… Not the exact one, but here's an example of how I meant by "mask on a stick" down below (thanks Google).
The primary award brackets for the seminar include (of which we applied for 2): Young Person's Contribution. Community Collaboration in Response to Covid-19. Industrial and Logistics Business Hero. Covid-19 Startup. Covid-19 Business Commitment to Education, Training and Skills. Sustainable Green Investment Award. Outstanding Team Award. Covid-19 Business Resilience Award. Business Pivot Award.
Between different award brackets, each set of finalist companies (chosen via popular vote) would have their name flash up onscreen while discussed with a brief description of their contributions during covid times or general positive traits making them eligible for whichever award is being discussed (averaging at 3-12 companies per award bracket). Then, the video would cut back to Fayon, where a different high-position businessperson will read out two runner-up companies before moving onto the winning company/organisation of each reward bracket.
The event (not this article, keeping it completely unbiased up in here) was sponsored by: Croydon Business Improvement District, Croydon College World of Work, Prologis, Queen's Square, Regent, Royal Russell, Amp House, Croydon.Gov.UK and Silverleaf.
Businesses to watch who have contributed to the community to reduce impacts of Covid-19.
Sign up for our newsletter from the website.
Instagram: Go2GamesShop
Twitter: Go2Games
Youtube: Go2Games.com
Facebook: Go2Games.com
Store: Go2Games.com