The New Marvel XCOM game won't be featuring your favourite MCU characters but will exist in the world
It has been announced by journalist Jeff Grubb during a Giant Bomb Livestream that the developers Firaxis will not include any MCU characters in the Marvel XCOM project but will allow players to create their own instead.
He also states the title for the unannounced project could be released at Gamescom later this month.
Marvel XCOM Game
So the question is if there won't be any Marvel characters involved, how is it still classified as a Marvel title?
Grubb confirmed that while it's not going to have any existing MCU characters, the XCOM project will be set in the wider universe and will be focusing on the supernatural elements in the Marvel universe.
Grubb goes onto say that he doesn't think that means characters necessarily like Blade, but there will be vampires in it, and he doesn't know if it means mystical characters either, but players can expect that type with the enemies they end up fighting.
Yet the most exciting aspect is that players will create their very own superheroes and potentially even customizable teams, similar to how players can customise them in their own teams like in other XCOM titles.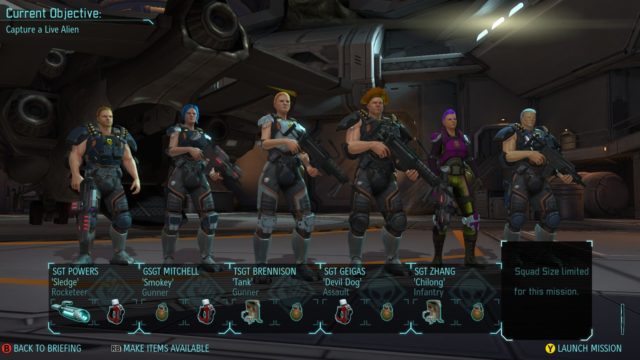 Furthermore, publishers 2K stated it would be announcing a new franchise later this month and according to Grubb, this new Marvel XCOM game doesn't take place in any linear franchises so it is considered a new property in that regard, thus being an original, despite taking place in a well-established universe.
I do think that the character that you're playing will be a customisable superhero, or at least the team might be customisable, so it's still going to have XCOM in that way, but that's why it's not going to be taking place in any existing lineage of franchises. So I guess they might consider this a new property. – Jeff Grubb.
2K and Firaxis have multiple unannounced projects lined up, and is planning to announce a new franchise later this month, but could this be what they were hinting at? It sure is a possibility.
Go2Games are up for awards! If you enjoy our content, please find some time to vote for us here and here!
Sign up for our newsletter from the website.
Instagram: Go2GamesShop
Twitter: Go2Games
Youtube: Go2Games.com
Facebook: Go2Games.com