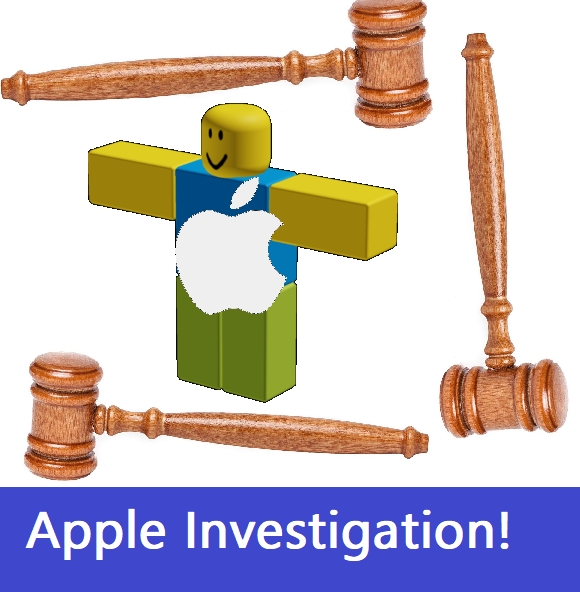 Between the Roblox devs suing a hacker for (among other things) reporting false claims of a terrorist attack and the Apple Store becoming subject to policy changes making it more developer-friendly, seems they're starting to go through the ringer on this one. On a scale from Nintendo to Activision Blizzard, I'd say Apple is at a solid Amazon on the Stefan Company-Criticism Scale.
According to a report from The Information, the US Justice Department is investigating Apple over antitrust issues and claims of popular MMO children's game Roblox being an area of interest for the prosecutors.
Now you see, during the Apple trial with Epic Games, the Fortnite-owning company claimed Apple gave Roblox "a free pass" regarding it's policy of not allowing video games to advertise other gaming store platforms within them.  The vast majority of games in Roblox are user-created pieces, some of which can be charged for, leading to Epic Games going on to compare the Roblox store to The Epic Games store, calling out Apple's hypocrisy!
I'll play Devil's Advocate briefly and admit that the user-made levels are often made with in-game tools and assets built into Roblox, whereas Epic Games does not provide assistance to unrelated third-party game developers. In my overall opinion though, the individuals behind many Roblox user-made levels are not related to the company as employees in any legal capacity (to my knowledge). So, a case can be made for those user-made games in the Roblox system being from third-party actors.
Roblox recently altered wording on it's website, claiming it offers "experiences" instead of "games" when Trystan Kosmynka (App Store executive) claimed Roblox did not violate the Apple Store's rules, claiming the company did not view Roblox content "as a game"… In a stunning leap of Olympic-level mental gymnastics, Trystan then went on to say the Roblox conten is similar to "the experiences in Minecraft"!! Like… Trystan… Honey. Baby. Etymologist-extraordinaire! You do realise comparing one game to another game doesn't exactly help your case, right? Food for thought!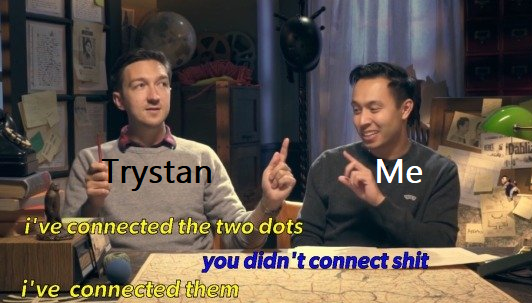 When Roblox Corp was asked to define the difference between "a game" and an "experience" after changing it's website description, the company preceded to say… Well, we don't know, but I doubt it would have been accurate to the dictionary definitions! This wouldn't have happened if someone on your board just picked up a book on phenomenology, I hear it's notoriously simple and not mind-bendingly complex in the slightest!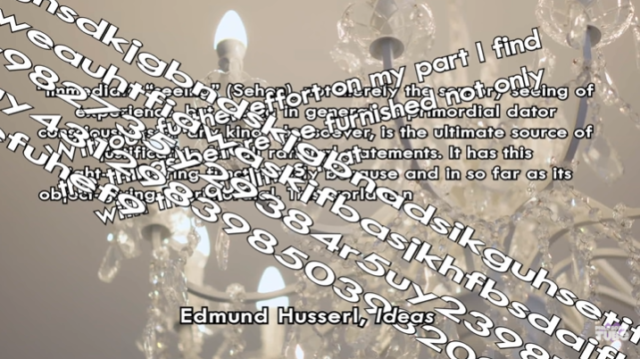 The DoJ is also looking into complaints that Apple has restricted location access for third-party apps while allowing its own apps and services full access to location data.
Apple has been adjusting the App Store to let third-party developers advertise contact information such as emails regarding external companies and stores linked to games not developed by Apple. The DoJ investigation is ongoing. Apple's request for extra time to implement more store changes was denied, so if Apple does not get a stay by December 9, the company will need to comply with the original ruling.
Product Poems:
Banjo Kazooie, thank you dearly. Controller holder.
Turtle Beach. We have many. Starcraft 2, mat for PC. The Game!
Sign up for our newsletter from the website.
Instagram: Go2GamesShop
Twitter: Go2Games
Youtube: Go2Games.com
Facebook: Go2Games.com
Store: Go2Games.com