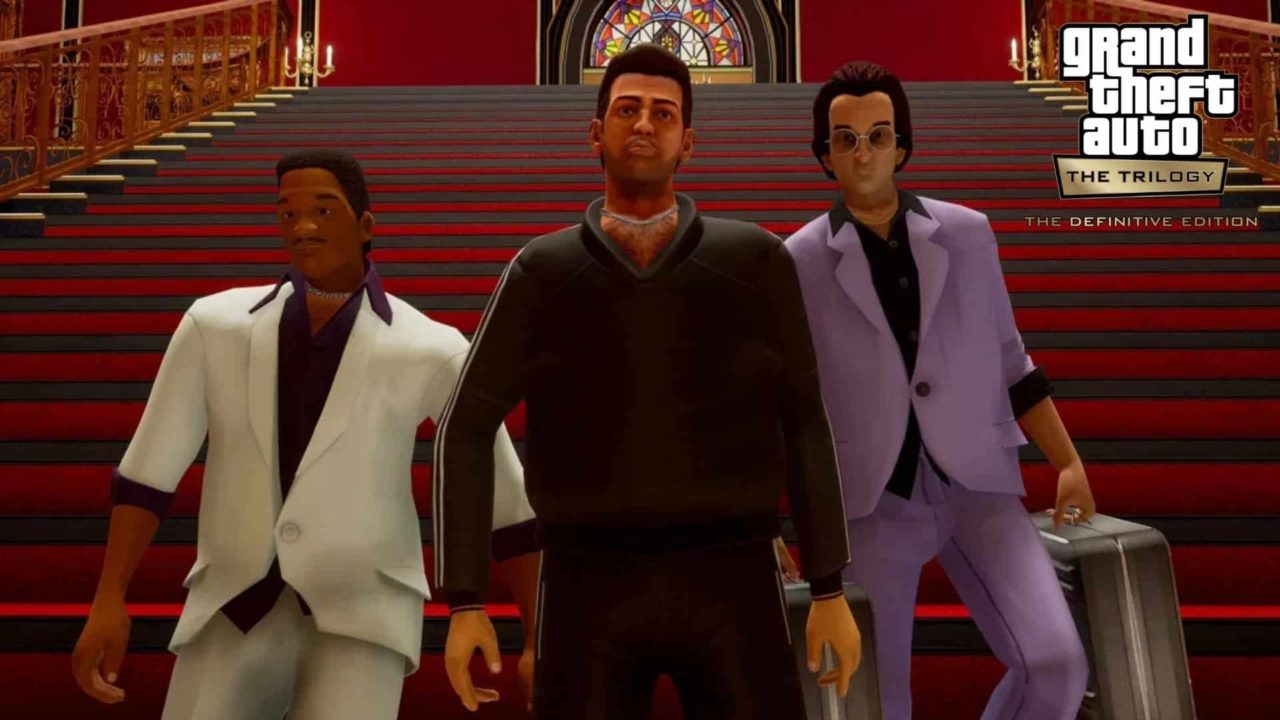 Another week, another article about GTA Definitive Edition. Whilst I really wish I was writing something positive about it this time, it looks like once again that isn't going to be the case. It really feels like groundhog day at this point. Nevertheless, we must persevere, and inform you all on how Rockstar have let us down this time.
What could it be this time, I hear you ask? Is the poorly rendered rain (which Rockstar to apologise) making a return? Have they taken away the original sounds once more? Or could it even be, god forbid, that the burger has stopped spinning again? Please tell us the burger hasn't stopped spinning.
Luckily, this doesn't seem to be the case, although the problem is still very concerning for the GTA community. Whilst the game has had numerous bugs preventing progression, this one looks the worst, as players are finding it difficult to save their game. We've seen Rockstar manage to fix many of the games issues, however this one is still bugging players during their game play experience.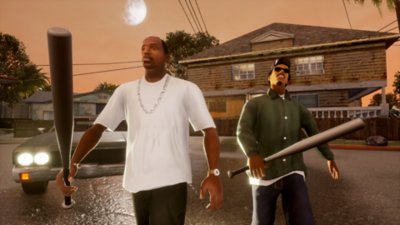 Floppy Disk Disappearance Sends Players Into Fury
Despite many gamers having this problem, it was Reddit user Agozzo97 who brought it to our personal attention. According to a video they posted to a GTA subreddit, there is a glitch in GTA: San Andreas which stops players saving entirely. For those who haven't played the game, essentially when a player wants to save the game, they have to locate one of the floating floppy disks in the world.
Sure it may sound strange by today's standards, but that's what happened back then. Unfortunately, this player discovered that when they tried to save, it instead disappeared, as if it'd been put into their weapon collection. I don't know about you, but I don't think a floppy disk would be that good of a weapon on the streets of Los Santos.
All jokes aside, this is understandably very annoying for any gamer that encounters the issue. It can truly take you out of the immersive experience of the game, and should be dealt with immediately. Check out the video below yourself to see exactly what happens:
GTA Definitive Edition Still Has A Long Way To Go To Fix Bugs
Sadly, it doesn't quite look like this is ever going to be the 'definitive edition' we were promised. Many players have drawn parallels with 2020's Cyberpunk 2077, which also had to fix a plethora of bugs to get the game anywhere near playable conditions.
According to Agozzo97, this problem happened on the PS4, but that doesn't mean it can't happen on over consoles too. Whilst many fans have found a way to get around the glitch, this shouldn't be the case. We shouldn't be relying on manoeuvres to get a game working effectively, and frankly it's just getting quite embarrassing at this point. Whilst open world games are prone to errors, Rockstar must simply do better.
As Rockstar sort out yet another problem with the game, why not head on over one of their genuine masterpieces. Grand Theft Auto V The Premium Edition is available on our store right now!
Sign up for our newsletter from the website.
Instagram: Go2GamesShop
Twitter: Go2Games
Youtube: Go2Games.com
Facebook: Go2Games.com