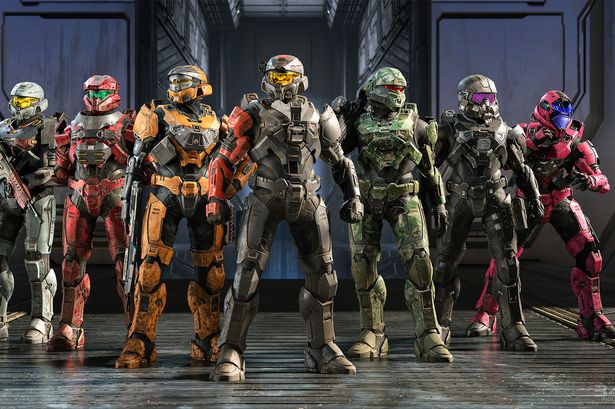 It seems that everyone's getting a live action adaptation nowadays! First we receive a divisive trailer for the upcoming Uncharted film, then a little news about a Mass Effect series and now we've reached Microsoft's crown jewel, Halo, getting its own show too. Not only this, but we don't have to wait too long to see the trailer for the Halo series either!
After the recent launch of Halo Infinite's multiplayer mode, it looks like Halo-mania is taking over the internet once more. We've seen famous sports teams get involved, the game go straight onto the Xbox Game Pass and even a Swarovski Crystal replica of Master Chief's helmet. It's safe to say that the Halo-hype has been nothing short of spectacular. However, it looks like 343 Industries is looking to enhance the excitement with the first trailer of its Halo live-action series, which is scheduled to debut during The Game Awards 2021.
Whilst Microsoft treated us with a little teaser trailer a few weeks ago, this'll be the first full length trailer for the show. Check out the announcement tweet down below:
A big week for Halo fans just got bigger.

Gear up, Spartans.

The first look trailer for #HaloTheSeries premieres LIVE during #TheGameAwards on Thursday night, streaming everywhere at 5p PT / 8p ET / 1a GMT. pic.twitter.com/dxAXYVKRVZ

— The Game Awards (@thegameawards) December 7, 2021
Halo Franchise First Venture Into Live Action Universe
We certainly cannot wait for more information on this one! Unsurprisingly, it looks like the game awards are going to be a must-watch again this year, especially with another major franchise giving out details there too. On the other hand, what do we actually know about this upcoming series? Could it follow over live-action game adaptations and become a major flop? Or is this going to take the path of The Witcher franchise and be a fantastic hit? Only time will tell.
What we do know is that the series will supposedly be focused upon a 26th-century war between the United Nations Space Command and the alien Covenant. Additionally, it will be starring Pablo Schreiber, Natascha McElhone, Charlie Murphy, Jen Taylor, Shabana Azmi, Bokeem Woodbine, Kate Kennedy, Natasha Cluzac, Yerin Ha and Bentley Kalu. Quite the list there right?
Unfortunately, the series had previously gone through development hell before being picked up by Paramount. At one point, it was even supposed to be produced by acclaimed Hollywood director Steven Spielberg, before those plans fell through. Subsequently, Rupert Wyatt came in to take the helm with the show scheduled for a 2020 release. This also collapsed so it is now currently planned to air in 2022 with Otto Bathurst as producer. What a rollercoaster of a ride its been so far, and that's before we've even seen a trailer!
Paramount+ will be the ones streaming the show, so let's just hope its going to deliver! In the meantime, make sure to check out our store to see the other game of the year nominees there!
Sign up for our newsletter from the website.
Instagram: Go2GamesShop
Twitter: Go2Games
Youtube: Go2Games.com
Facebook: Go2Games.com
Store: Go2Games.com