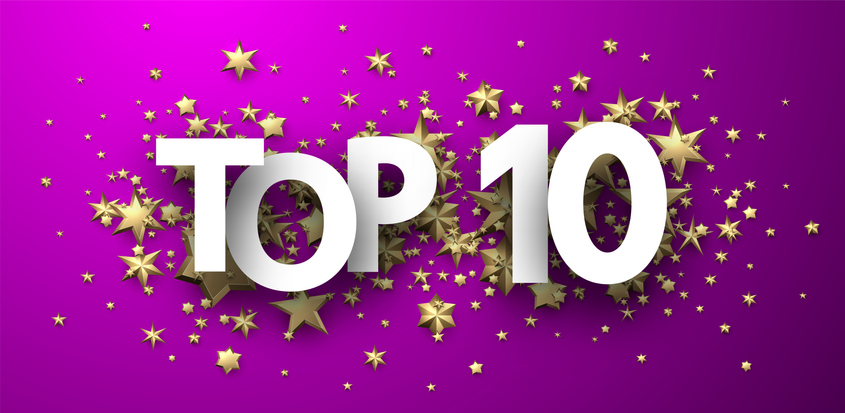 What a roller coaster of a year its been then. We can't say its exactly gone to plan now has it? With delayed releases, console shortages and a few underwhelming performances, we've got to admit its been a bit of a wild one.
However, that certainly doesn't mean 2021 hasn't treated us to some absolute gems too! Despite its unpredictability, this year has once again shown that the gaming industry hasn't been slacking since the pandemic started almost two years ago. Game developers have still given their upmost to ensure that we have the best products they have to offer, and we must be thankful for that.
As a result, we thought it best to compile an article expressing our gratitude. Here's a list of the top ten games of 2021, just in time for Christmas!
Platform- Nintendo Switch
Genre- Action/Adventure, Shooter
It's been a long time since this ones been in production, therefore making its payoff all that more satisfying. It's undoubtedly a fitting finale to a saga which started with the original NES game, making it an honour for me to celebrate it in this way. What starts as a standard investigation on planet ZDR for Samus morphs into a galaxy-threatening mission where she uncovers the origins of the lifeforms linked to her past- the Metroids, the Chozo and the X parasite. Full of intense set pieces and thrilling game play, this one cannot be missed by fans of the series. 
Platform- Xbox Series X and Series S, PlayStation 4, PlayStation 5, Xbox One, Microsoft Windows
Genre- First-person shooter, Survival horror
What a return for Turtle Rock Studios! Their homecoming to the co-op genre has been an exceptional success! By keeping the atmosphere of the "Left 4 Dead" franchise, they've managed to stay true to their roots whilst simultaneously updating a variety of game play mechanics. Also, they've added a cool new card system which increases replay-ability as players can customise their own heroes. Overall, we highly urge anyone looking for a great survival horror thriller to pick this title up right away!
8. Ratchet And Clank: A Rift Apart
Platform- PlayStation 5
Genre- Platformer, Action/Adventure
This franchise really does just get better and better. By taking itself a bit more seriously whilst maintaining its joyous humour, the game is able to appeal to people of all ages! A Rift Apart gives us everything we've come to expect from a Ratchet And Clank feature; wacky characters, compelling worlds and an exciting array of story missions. On the other hand, introductions to new mechanics and characters allows every game to still maintain that spellbinding awe of wonder which allows every adventure to feel unique. Insomniac know exactly what to do with the franchise now, so long may it continue!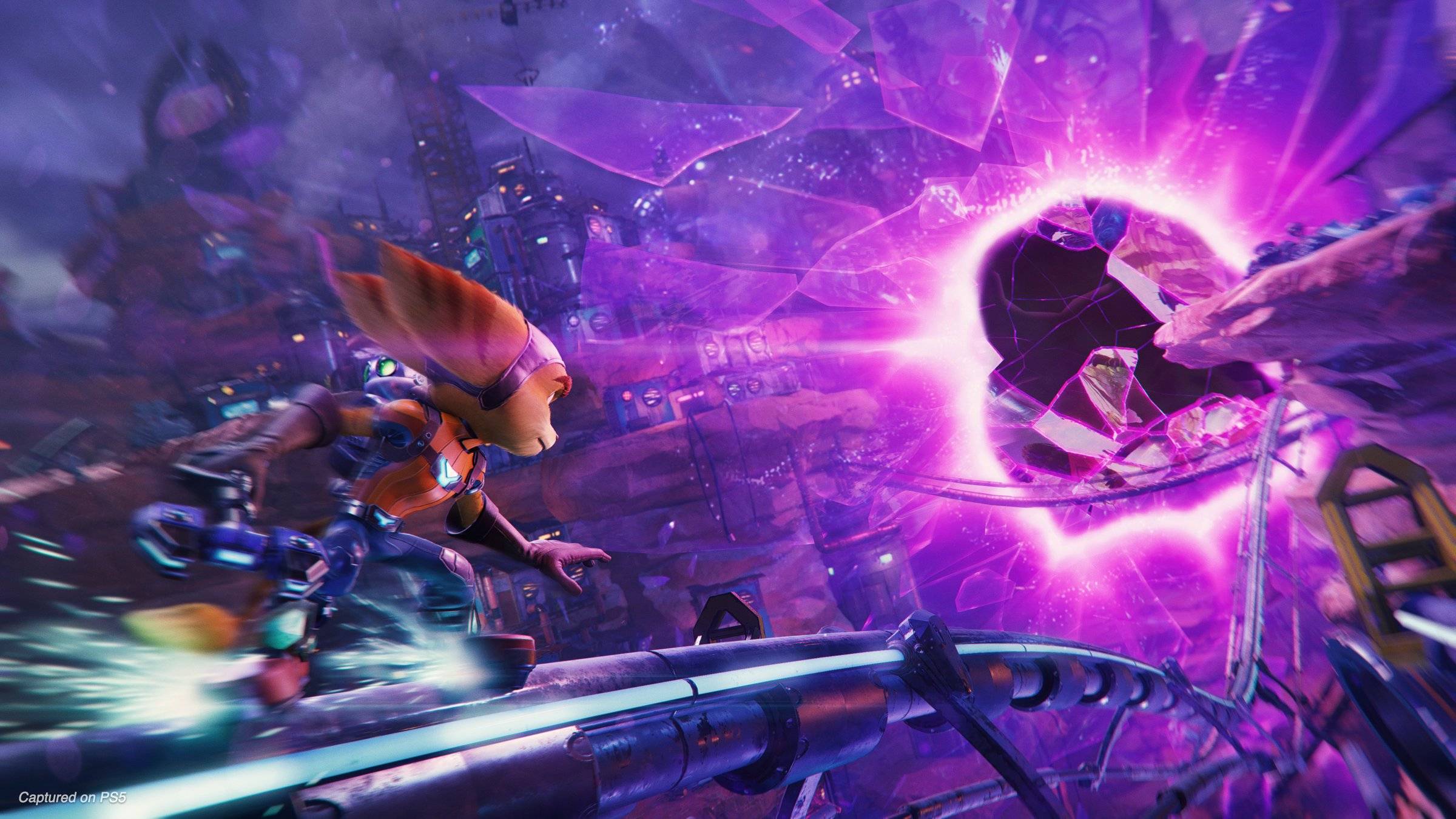 7. Returnal
Platform- PlayStation 5
Genre- Roguelike, Third-person shooter, Adventure game
Who'd of thought that Housemarque had it in them to make a survival-horror game this good? You'll play as Selene, a pilot who crash lands on a mysterious planet of Atropos. If that doesn't sound thrilling enough for you, well you'll have to escape the the terrifying creatures and unfriendly natives as well. Obviously, this wasn't an easy task. However, it did build one of the most intriguing experiences of 2021 and is certainly worth investing your time into!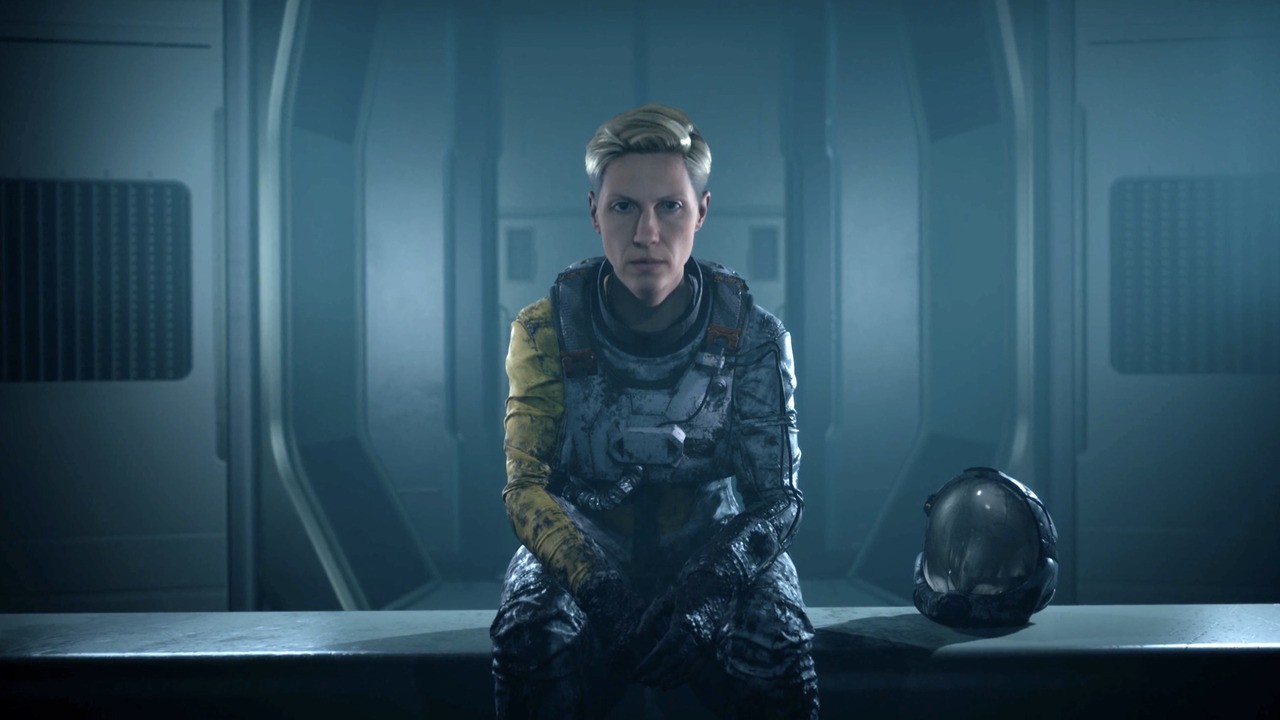 6. Resident Evil Village
Platform- PlayStation 4, PlayStation 5, Xbox Series X and Series S, Xbox One, Microsoft Windows, Google Stadia
Genre- Survival Horror
There seems to be a theme going on with this list right now, doesn't there? It looks like it was the year of the survival horrors, and who could do it any better than Capcom? Adding more action than their previous additions, this entry is definitely worth checking out. You play as Ethan Winters, trekking through Eastern Europe on a quest to find the protagonists kidnapped daughter. However, beware of the deadly villagers who are led by Mother Miranda as this dangerous journey takes you on all sorts of twists and turns!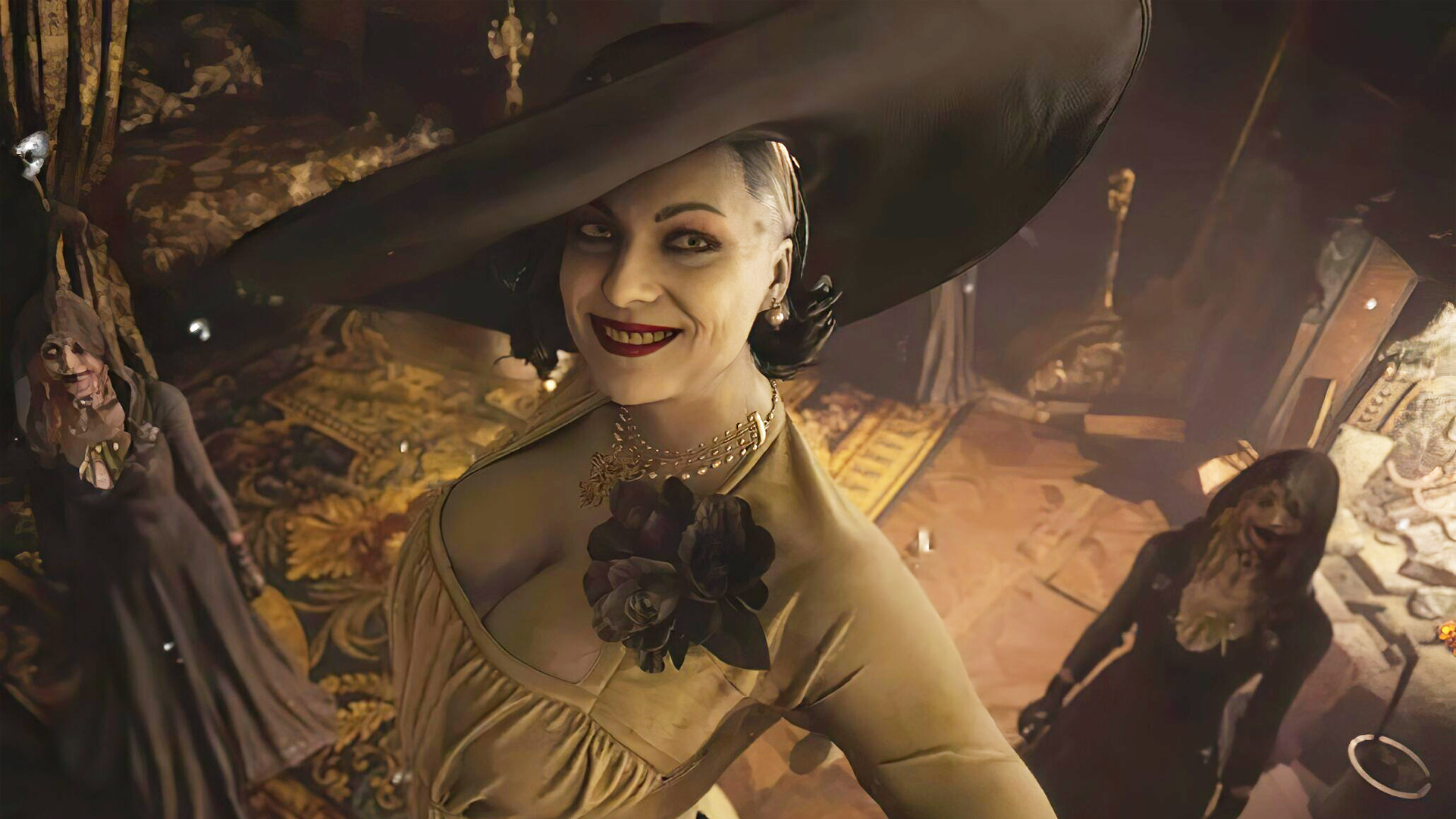 5. Monster Hunter Rise
Platform- Nintendo Switch, Microsoft Windows
Genre- Action role-playing game, Shooter Video Game, Fighting game, Adventure game
Capcom have certainly had a successful 2021! Another addition from their portfolio, the Monster Hunter Rise franchise has seen an admirable amount of success! This latest edition adds new game play mechanics such as the Wirebug and the Palamute which helps exploring the map just that bit more exciting. It also allows for a more immersive hunting experience, which is primarily what we're looking for from the franchise. Overall, it highlights what we love about the series to a tee, and is a must buy for anyone looking for a new RPG.
4. Psychonauts 2
Platform- PlayStation 4, Xbox One, Xbox Series X and Series S, Microsoft Windows, macOS, Linux
Genre- Action/ Adventure, Shooter, Fighting
We've been waiting for what feels like eternity for this one to be released. Finally, Double Fine have granted us a sequel to their 2006 cult classic! Thankfully, its been worth the wait, as it undoubtedly lives up to its predecessors name. Maintaining the atmosphere of the original was no easy feat, and managing to improve upon the game play flaws creates a much more fulfilling experience. It's story and mission design helps craft a wonderfully creative tale, and we just couldn't get enough of it!
3. Halo Infinite
Platform- Xbox Series X and Series S, Xbox One, Microsoft Windows
Genre- First Person Shooter, Adventure
Rejoice Halo fans! After a few worrying years for the franchise, we've at last got the game to get the series back on top! With exciting game play, thrilling storytelling and just that little bit of nostalgia sprinkled on top, we're so happy that 343 have managed to deliver the game we've been waiting for! Not only this, but the multiplayer is back on form too, reminding us why the Halo franchise is so fantastic! With a download size lower than we expected, get on it straight away if you miss the old days! It's certainly one of the reasons why Xbox have had such a great 2021!
2. Deathloop
Platform- PlayStation 5, Microsoft Windows
Genre- First Person Shooter, Fighting, Action/ Adventure
Deathloop is arguably one of the most brilliantly designed games of the last ten years. Arkane Studios have absolutely knocked it out of the park with this one. From the beautifully crafted world to the time space influences, it's a joyous experience from beginning to end! It's non-linear storytelling helps create elements of unpredictability rarely seen in video games today. It seems like an effortless endeavour and sets a new benchmark for what games of this elk can become!
Forza Horizon 5
Platform- Xbox Series X and Series S, Xbox One, Microsoft Windows
Genre- Racing Video Game, Adventure game, Simulation Video Game, Action game
A racing game like no other, Forza Horizon 5 completely revolutionised what to expect from this genre. The Ultimate Horizon Adventure is here! Take the wheel and explore the wonderful open world landscapes of Mexico with timeless hours of fun driving action. Explore the grand cities, beautiful beaches and historic ruins in your own customised cars. Not only this, but there's a plethora of challenges across its action-packed story alongside thrilling and exciting mini-games. A must have for any driving fanatic, and we truly cannot recommend it highly enough!
So there we have it! That's just some of the best games 2021 had to offer. Check out here which ones were nominated for the game awards last year. Overall, its been a truly great year for the video game industry, and we cannot wait to see what 2022 has in store for us!
Sign up for our newsletter from the website.
Instagram: Go2GamesShop
Twitter: Go2Games
Youtube: Go2Games.com
Facebook: Go2Games.com
Store: Go2Games.com